Exhibit Hall Booth Registration
Every four years, Aim conducts Newly Elected Officials Training to provide basic information and tools for city and town officials, helping them manage their first weeks in office and build a foundation for a successful term. Four years ago, Aim's Newly Elected Officials Training assisted more than 1,000 city and town officials (new and veteran), and we expect another large turnout again! We will host a 75-booth tradeshow on January 21 for one day only in Indianapolis in conjunction with Boot Camp.
Online booth registration opens at 10 a.m. (Eastern) on Wednesday, November 13.
If you would like to reserve a booth at Boot Camp, please reserve your booth on or after this date. Booth space is available on a first-come, first served basis until the show sells out. All reservations must be made online. To start the process of reserving a booth, please click on the diagram below.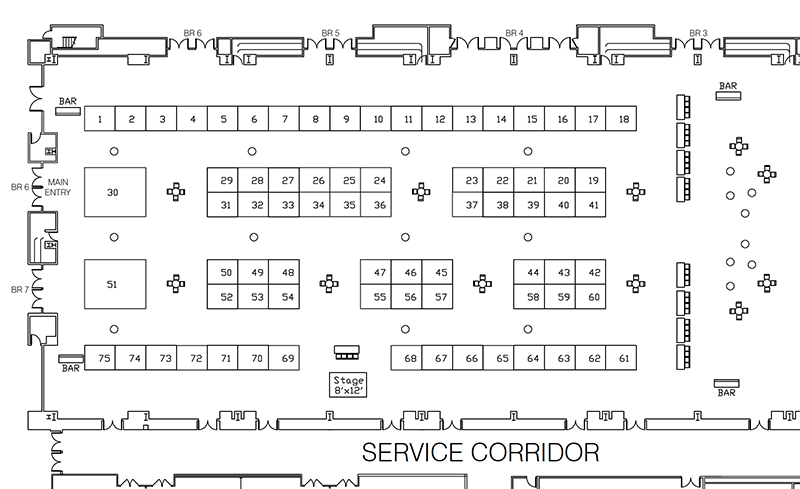 Pricing and Details
Online booth reservations will be available beginning November 13 at 10 a.m. (Eastern). Reservations will take place in real time on a first-come, first-serve basis.
Booth fee is $650 for members. The fee includes 8 ft deep X10 ft wide space, pipe and drape, one 6′ table, two chairs, one wastebasket and four complimentary exhibitor name badges, which include Exhibit Hall access only. *Exhibitors are not permitted to attend Boot Camp sessions that take place outside of the Exhibit Hall.
Important Deadlines
November 13:  Booth reservations open – www.aimindiana.org 
November 13:  Platinum, Gold, Silver Level sponsorship forms due
November 25:  Sponsorship forms (except for Platinum, Gold, Silver levels) due
November 25:  Program Advertising forms 

and

 artwork due
January 3:  Boot Camp Hotel Cut-off
January 21:  Boot Camp Exhibit Hall Open
January 21-23, 2020:  Aim Boot Camp – Westin Hotel Indianapolis & Indiana Convention Center
Exhibitor Kit and Form
The Exhibitor Kit with important logistical details and forms for the January 21 tradeshow is available here. Vendors also need to fill out the Exhibitor Form for all company representatives that will be present at the Exhibit Hall.
Exhibitor Listing
A list of exhibitors who have reserved a booth for Boot Camp is available here.
How to Reserve a Booth
Note: The fastest way to start the booth reservation process is to log in to the Aim website. To register, follow these steps:
Click on the red "Reserve a Booth" button.

If you are logged in, your "Company" and "Name" will automatically populate. If you are not logged in, you will need to search and select your company and the name of the key contact reserving the booth.

Select the booth you would like to reserve by clicking on the booth in the diagram.  (Blue booths are available, red booths are already reserved).

Wait for the booth you have selected to turn "green."  You may reserve more than one booth.

Once you have selected your desired booth(s), check the appropriate boxes at the bottom of the screen to continue. (For example: Have you read the Terms and Agreement?  You must check the Terms and Agreement box to proceed to checkout.)

Click the Submit button, which will take you to the Payment Screen.
Sponsorship & Program Advertising
Our sponsorship opportunities provide you with optimum exposure to generate leads and maximize your conference investment. The Boot Camp Printed Conference Program offers several advertising options to provide you with optimum exposure to generate leads and maximize your conference investment.
Questions?
Contact Anne Trobaugh at [email protected] or (317) 237-6200 ext. 239.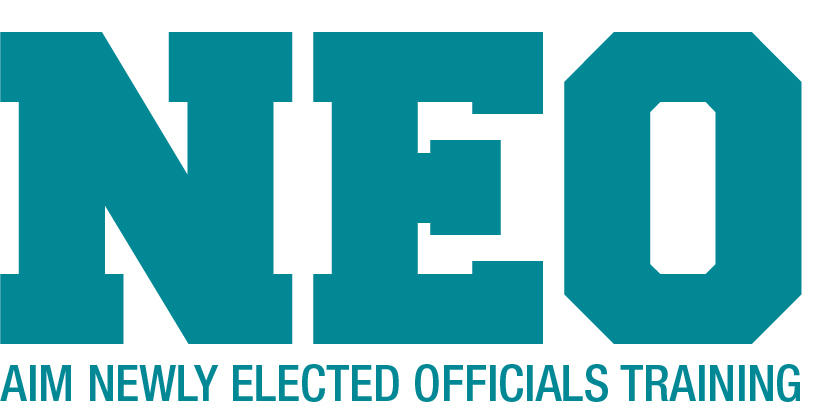 General Information
Lesley Mosier

Chief Administrative & Development Officer
[email protected]
317-237-6200 x 223
Exhibit Hall Schedule
January 21
8:00 a.m. – 1:00 p.m.
Exhibitor Move-In and Booth Set-Up
2:00 p.m. – 7:00 p.m.
Show Open
5:00 p.m. – 7:00 p.m.
Welcome Reception in Exhibit Hall 
7:00 p.m.
Grand Prize Drawing
7:00 p.m. – 9:00 p.m.
Booth Teardown and Exhibitor Move-Out