Aim is committed to assisting local municipalities grow, and to connect municipal officials with the tools they need to accomplish their goals. The Aim App helps members stay up-to-date on upcoming events, along with the latest legislative updates.
Learn about upcoming Aim events and get notifications that ensure you never miss a beat about what's going on at the Statehouse. The app is compatible with both Android and iOS devices.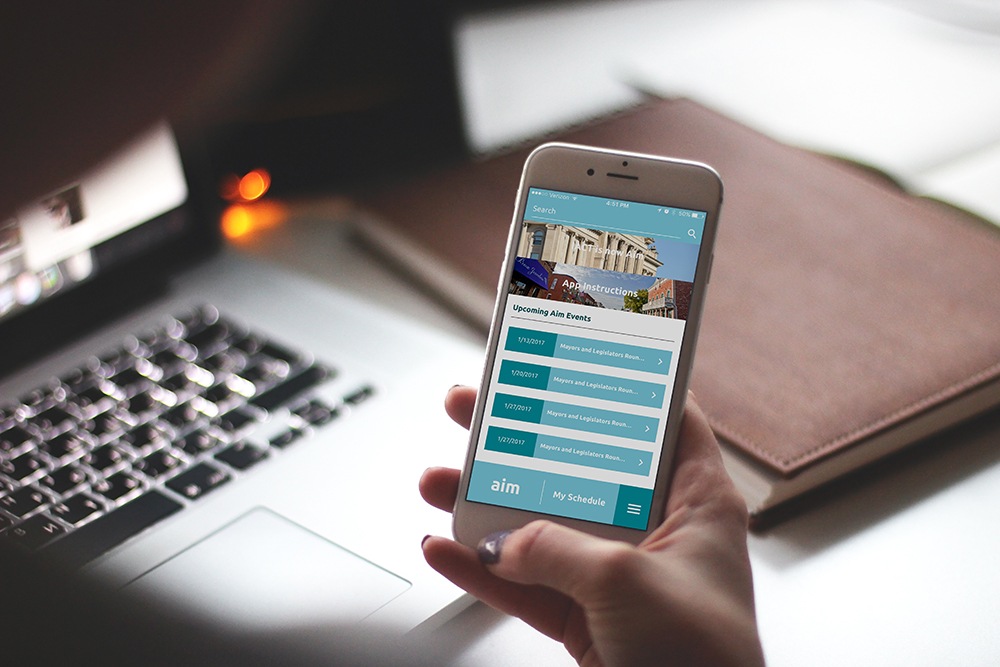 How to Use the App
Our intuitive new app puts Aim right in the palm of your hands. Learn how to interact with the app by clicking on the button below.
Need a personal touch? We're ready to help.