The Aim App was created to keep members informed on legislative developments and up-to-date on educational events. Through the app, you can access Aim content and explore our new website. You can also view the upcoming Aim events calendar, register for events and set a schedule to be notified prior to event start times. 
From the Home screen, you can search for a specific event, or scroll through the list of upcoming events from Aim. Clicking into each event will show information about the event, including dates, times, locations and descriptive information.
For important events that need to be saved, you can add desired items to be saved in My Schedule. Simply click on the red "Add+" to add the event to your schedule. You may click it again if you want to remove it.
Within My Schedule you may view all your saved events. Events that have been saved connect you to important reminders about the event, keeping you in the right place at the right time.
To navigate through the app, you can click on any button, or simply open the navigation at the bottom of the screen. Here you may jump to helpful tools from Aim, to the Home screen or My Schedule.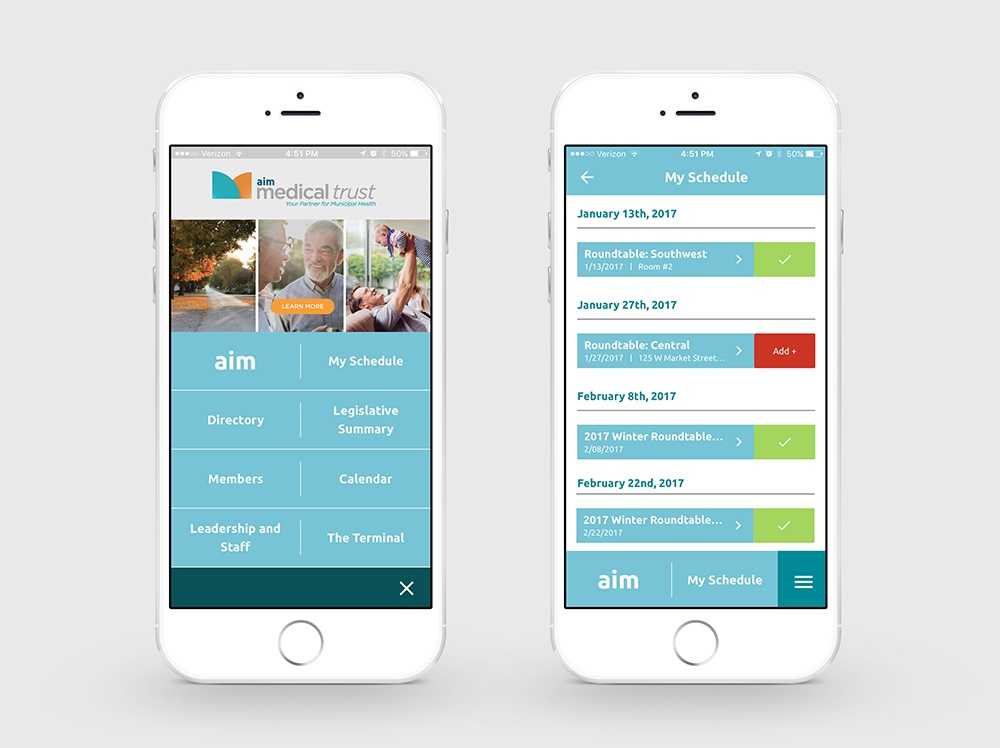 Need a personal touch? We're ready to help.