Indiana Municipal Lawyers Association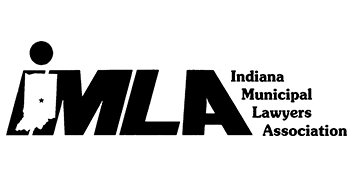 The Indiana Municipal Lawyers Association (IMLA) was formed in 1983 to collect and disseminate information on matters of concern to attorneys practicing in the field of municipal law, promote the continuing education of attorneys on issues affecting municipal law, and provide forums for attorneys practicing municipal law to meet and exchange ideas and professional experience.
Save the Date!
Municipal Law Seminar XXXIX
Thursday, June 23 – Friday, June 24
Marriott Indianapolis, North
Ulbricht Appointed Indiana State Chair for IMLA
Indianapolis, Ind. (Dec. 16, 2021) Taft is pleased to announce that Ashley Ulbricht has been appointed as the Indiana State Chair for the International Municipal Lawyers Association (IMLA). IMLA appoints a state chair for each of the fifty states to act in an advisory role to the board of directors on matters of policy, programs, and membership.
Ulbricht is an attorney in Taft's Indianapolis office and a member of the firm's Municipal and Litigation groups. Prior to joining Taft, she served as City Attorney for the City of Carmel, Ind. and General Counsel to the Carmel Redevelopment Commission.
Ulbricht focuses her municipal practice in litigation with a concentration on redevelopment, real estate, utility and telecommunications, zoning and planning, land use, construction project management, music and movie licensing, code enforcement litigation, public safety discipline, contract negotiation, and employment law.
Ulbricht is active in the community and has held numerous leadership positions in professional and civic organizations. She is a member of the Indiana Municipal Lawyers Association and serves on its  litigation committee. In addition, Ulbricht serves on the Aim Utilities Policy Committee. Ulbricht also volunteers on the events committee for the Carmel Youth Assistance Program (CYAP) and served on the board of directors for the Center for the Performing Arts.
She is a graduate of Valparaiso School of Law and St. Mary's College, Notre Dame.
CLE Distant Education Credits
Aim now offers CLE Distant Education Credits when you participate in certain qualifying webinars. Watch for webinar advertisements informing attorneys of CLE Distant Education Credits. If you have any questions about whether a particular webinar will qualify for CLE, please contact Erin Jamison-Koenig at [email protected]. Distant Education CLE credits are limited. The mandatory continuing legal education rule provides that no more than eighteen (18) hours of the 3-year Educational Period requirement shall be filled through interactive Distance Education.
NOTE: Because of the public emergency issued by the Governor of Indiana as related to the Covid-19 virus, the Indiana Supreme Court in Case No. 20S-MS-239 has WAIVED the Distance Education limits in Indiana Admission and Discipline Rule 28, Sections 3(a) and 3(b), and Rule 29, Section 3(a) WAIVED for all attorneys, judges, and State Level Judicial Officers whose three-year Educational Period or Judicial Officer Educational Period ends on December 31, 2020. Those credit-hour limitations are AMENDED for all other attorneys, judges, and State Level Judicial Officers as follows: Judges and attorneys whose educational periods expire on or before December 31, 2022 may obtain no more than 24 hours of distance education; and State Level Judicial Officers whose educational period expires on or before December 31, 2022, may obtain no more than 36 hours by distance education.
Additional Fee for Failure to Timely Turn in Program Attendance Certification Sheets Following an Event
The Indiana Commission on Continuing Legal Education has adopted a fee schedule for late applications and attendance filings. If Aim has to make a late filing because the Attendance Certification Sheet was not turned in by the attendee in a timely fashion, then Aim will ask for the late fee before the CLE attendance filing is made.
Board of Directors
President
Laurie Hardwick
City Attorney, City of Greencastle
Vice President
Beth McFadin Higgins
City Attorney, City of Mount Vernon
McFadin Higgins & Folz, LLP
Immediate Past President
Scott Lewis
County Attorney, Clark County
Secretary/Treasurer
Anne O'Connor
Corporation Counsel, City of Indianapolis
Board Members
John P. Bushemi
City Council Attorney, East Chicago
Burke Costanza & Carberry LLP
Thomas (Buddy) K. Downs
Kennedy, Downs & Arland P.C.
Shane L. Gibson
City Attorney, City of New Albany
Chris Goffinet
County Attorney, Perry County
Huber, Goffinet & Hagedorn
Carol Helton
City Attorney, City of Fort Wayne
Gregg Morelock
Brand & Morelock
Edward Ormsby
County Attorney, Kosciusko County
Ormsby LLC