Indiana League of Municipal Clerks and Treasurers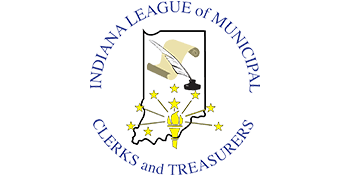 One of the invaluable affiliate groups that Aim works with is the Indiana League of Municipal Clerks and Treasurers (ILMCT). Dedicated to promoting best practices for clerks and treasurers throughout the state, the ILMCT also works with the state legislature to enact laws for the betterment of state and local government.
Aim members will benefit from the ILMCT's educational programs focused on the growth and advancement of clerks, clerk-treasurers, and treasurers. The ILMCT hosts an Institute & Academy each year in March and an Annual Conference in conjunction with the State Board of Accounts School each June. Additionally, they host two District Meetings in the fall.

June 12 – 16
Blue Chip Casino, Hotel & Spa
Michigan City, IN
"They don't know that we know they know we know" that the ILMCT 85th Annual Conference & State Board of Accounts School will be held June 12-16 at the Blue Chip Casino, Hotel & Spa in Michigan City, Indiana. ILMCT President Jane Jordan, Clerk-Treasurer, Burns Harbor, will preside over the Opening and Closing Business Sessions. Hear vital information from a number of state agencies, including the State Board of Accounts. Monday will highlight educational classes that will provide important information on utilities, handbooks, personnel policies, terminating an employee, First Amendment challenges, public bidding, and communicating with an attitude.
Hotel Reservations
Hotel reservations should be made by contacting the hotel directly. Reservations must be made by May 20 to receive the special rate. ILMCT is not responsible for hotel reservations or cancellations. One (1) night's room and tax will be required in the form of a valid credit card upon making a reservation.
777 Blue Chip Drive
Michigan City, IN 46360
ROOM RATES: 
Blue Chip Tower $89 plus tax
Spa Blue Tower $119 plus tax
CHECK IN: 
4:00 p.m. (Central)
CHECK OUT:
11:00 a.m. (Central)
2021 ILMCT Dues
By being an ILMCT member, you will have access to a world of information from other cities and towns throughout Indiana. ILMCT exists to provide a network for municipal Clerk-Treasurers and Clerks to promote development through training and information sharing, to encourage sharing of resources and advice among peers, and to advance the profession of Municipal Clerk-Treasurers.
Indiana League of Municipal Clerks and Treasurers Website Policies
(required by Cardholder Associations)
Privacy Policy
The Indiana League of Municipal Clerks and Treasurers acknowledges your trust and is committed to protecting the information you provide us. To prevent unauthorized access, maintain accuracy, and ensure proper use of information, we have employed physical, electronic, and managerial processes to safeguard and secure the information we collect Online. We also automatically receive and record information on our server logs from your browser including your IP address, cookie information and the page(s) you visited. We will not sell your personally identifiable information to anyone.
Security Policy
Your payment and personal information is always safe. Our Secure Sockets Layer (SSL) software is the industry standard and among the best software available today for secure commerce transactions. It encrypts all of your personal information, including credit card number, name, and address, so that it cannot be read over the Internet.
Cancellation & Refund Policy
Event Cancellation received in writing on or prior to the registration deadline will be refunded minus a processing fee stated on the registration brochure. Registration canceled after the registration deadline will not be refunded.
2021 – 2022 Officers
President
Jane Jordan
Clerk-Treasurer, Town of Burns Harbor
Vice President
Madalyn Sade-Bartl
Clerk-Treasurer, Town of Churubusco
Secretary Treasurer
Karen Heim
Clerk-Treasurer, Town of Culver
Immediate Past President
Karen McQueen
Clerk-Treasurer, City of Brazil
Contact us
Lesley Mosier
Chief Administrative & Development Officer
[email protected]
317-237-6200 x 223