Redevelopment Association of Indiana
The Redevelopment Association of Indiana (RAI) was established in 1995 as an Aim affiliate group. Its members are made up of redevelopment and economic development commission members, directors and staff as well as company representatives who assist or do business with these commissions. RAI strives to provide educational opportunities to its members and opportunities to network in order to learn from one another. RAI members also assist Aim by providing input on legislation and developing best practices for all commissions statewide. The association monitors both state and federal legislative trends and keeps members informed about the latest changes, requirements, and regulations regarding redevelopment and economic development.
Membership
Membership is based on organization, city, town, county or company. For one dues fee ($25 for new members for the first year and $125 for renewing members), there is no limit on the number of individuals from the same organization, local unit of government, or company who can be considered an RAI member and receive RAI email updates and meeting invites.
Meetings
RAI members meet four times a year. Typically, RAI meets in conjunction with the Aim legislative event during the Indiana legislative session, in June or July for the annual RAI summer site tour, in conjunction with the Aim Ideas Summit which is held in the fall, and in December for a holiday meeting. In the meantime, members receive periodic updates via email.
Leadership
The President of RAI is Angie Walters with the City of Greendale and the Vice President is Krista Linke with the City of Franklin.
RAI Summer Site Tour
Each summer, RAI members gather in a community for a day long walking/shuttle bus tour. It is an informative day to learn from others about the victories and challenges of their local projects. The 2019 site tour was held in Franklin, Indiana.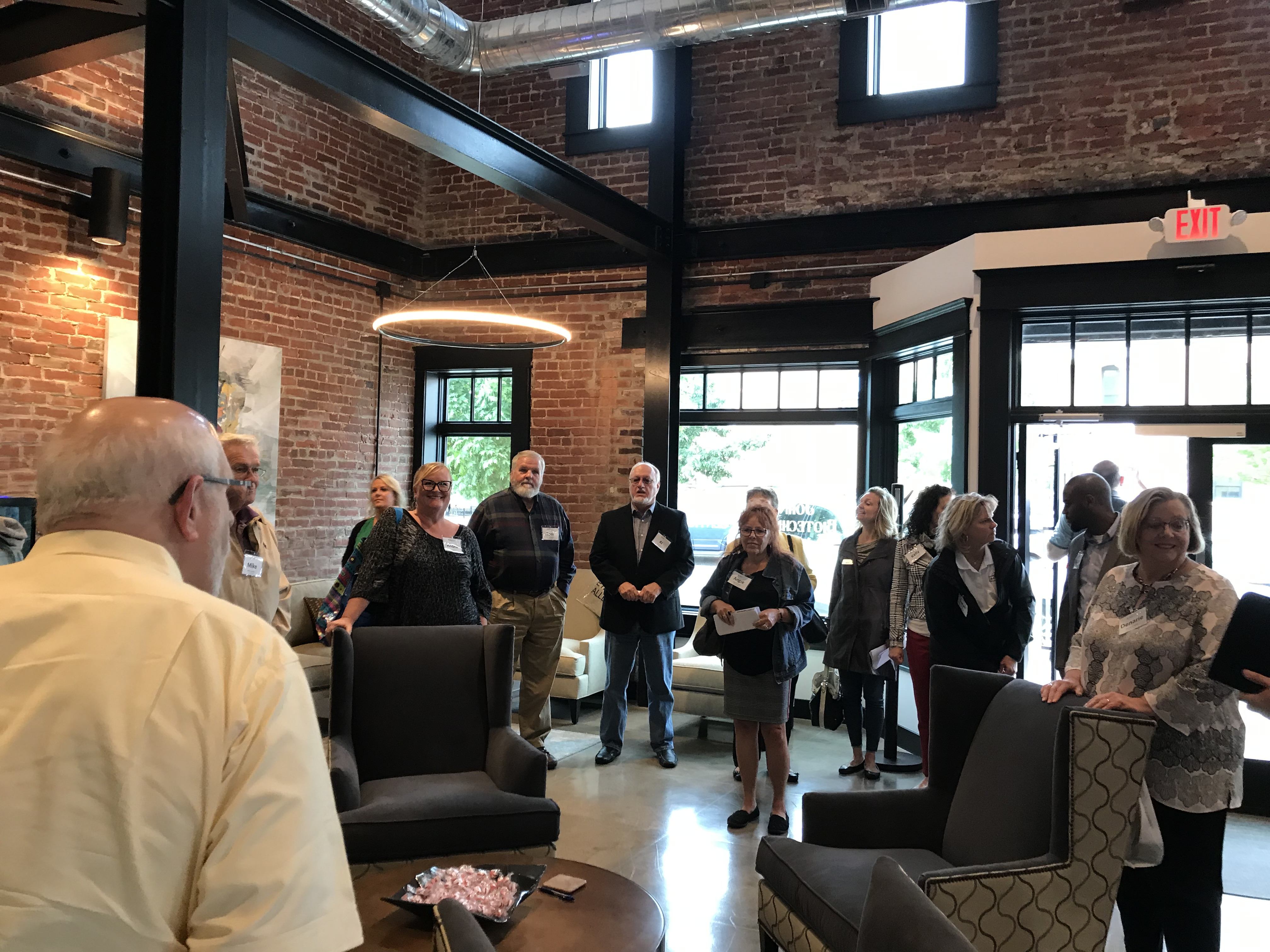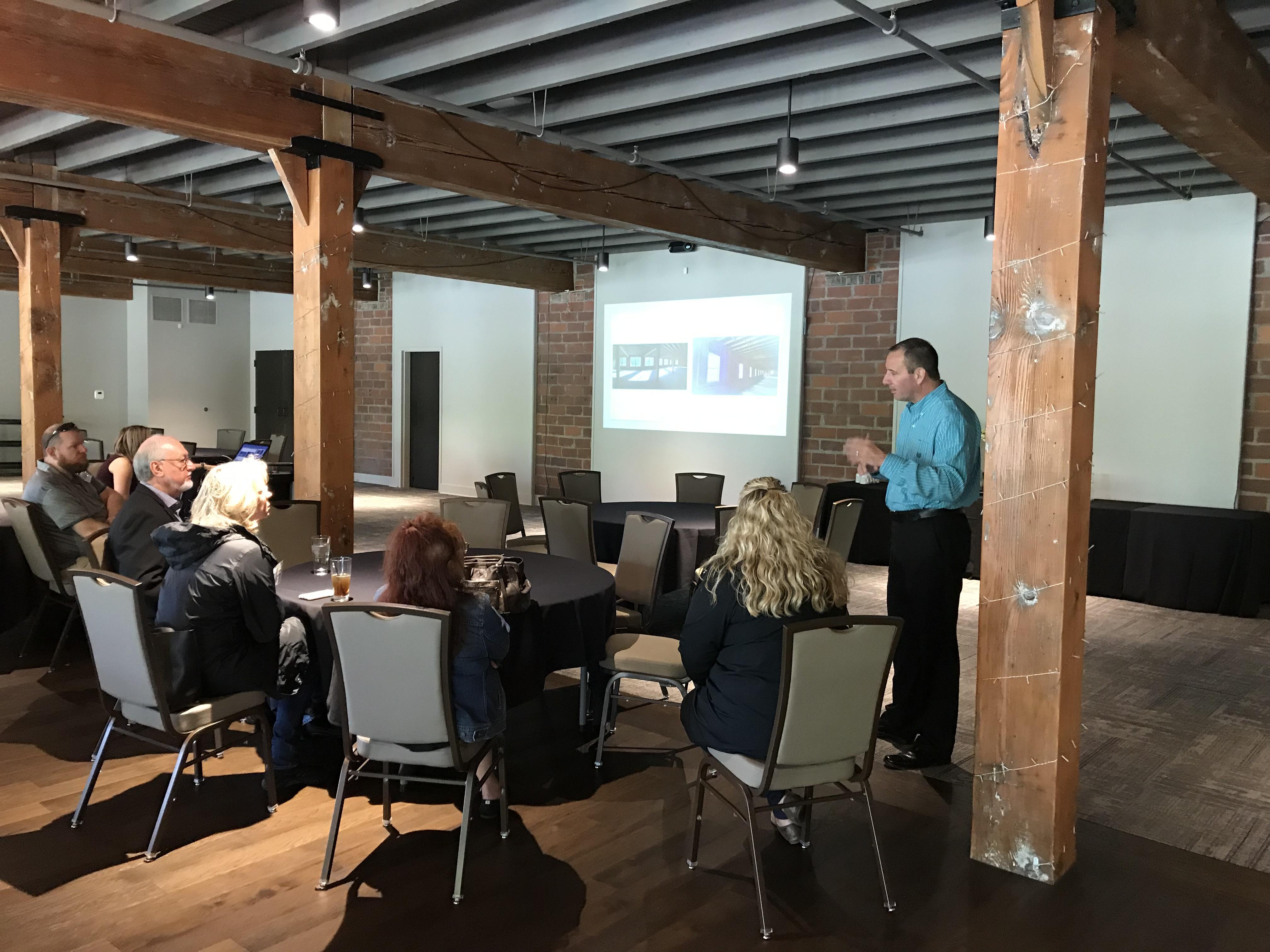 Redevelopment/Economic Resources
Aim Ideas Summit
Every year, Aim hosts an annual conference known as the "Aim Ideas Summit." RAI members are encouraged to attend this event and take advantage of the numerous informative workshops, presentations and networking opportunities. In addition, RAI will hold its affiliate group meeting at the Ideas Summit. The 2019 Aim Ideas Summit which will be held in French Lick, IIN, August 27-29.
Join RAI Today
If you are involved in the fine details of redevelopment or economic development in Indiana, you will want to join your peers and become a member of RAI! Annual dues are $125 per organization, local unit of government or company and there is a special $25 promotional rate for new members. Multiple individuals from the same organization, unit or company can belong. The RAI calendar year starts on July 1.
Download the 2019-20 Membership Form.
For More Information
If you have questions or would like more information about RAI, contact Aim staff member, Rhonda Cook ([email protected]) for more information.