Member Education and Events
Member education and events programs give you a wonderful opportunity to meet with other Aim members, share your experiences, and learn from your peers. Our programs are designed to support you in reaching your local goals through education, networking, and policy assistance.
Check this page frequently for a showcase of Aim events and education programs. For a more detailed listing of upcoming Aim events, access the complete events calendar here.  
Aim Ideas Summit
The Aim Ideas Summit is the prime event for our members to learn from experts in municipal government and network with like-minded colleagues from across the state of Indiana. Attendees always learn something new.
Legislative Dinner
The Aim Legislative Dinner presented by Duke Energy is the perfect opportunity to meet Aim municipal members and legislators and celebrate great partnerships. Join your legislators and fellow municipal officials for lively discussions about quality places, top talent attraction, arts and culture, and what it means to be a Hoosier.
 Mayors Institute
In partnership with the Indiana Communities Institute (ICI) at Ball State University, Aim offers the Mayors Institute, an intensive education program geared toward Hoosier mayors. Gain practical skills, learn from engaging guest speakers, and discuss innovative and effective city government strategies with your peers.
Webinars
Educating and informing our members is at the heart of our mission. That's why Aim hosts webinars on relevant municipal topics such as current legislative issues and cybersecurity. Each of these webinars is designed to keep you up to date on the subject matter and give you takeaways that you can apply in your municipality.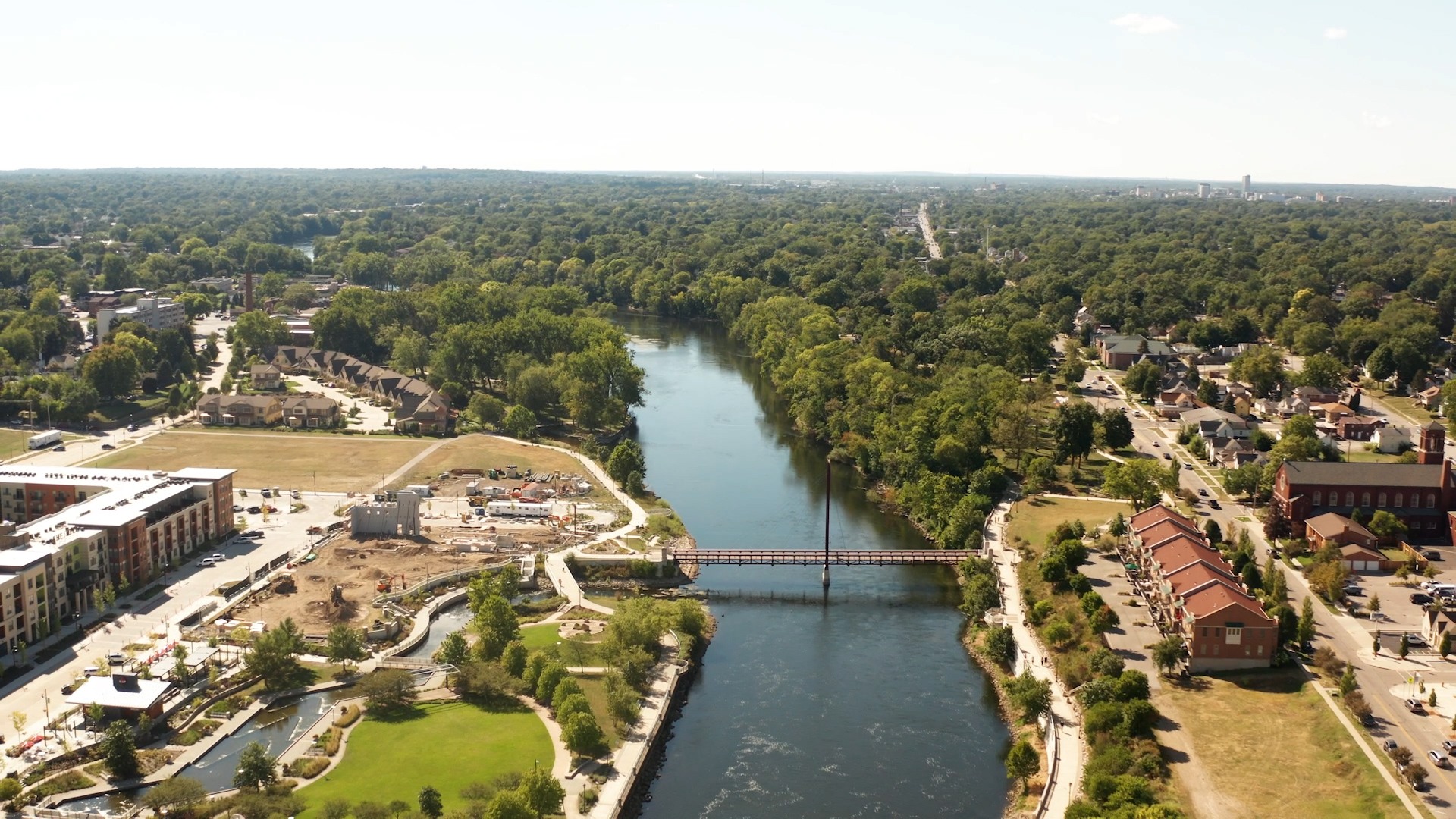 Aim Website Policies
(required by Cardholder Associations)
Privacy Policy
The Indiana Association of Cities and Towns d/b/a Aim acknowledges your trust and is committed to protecting the information you provide us. To prevent unauthorized access, maintain accuracy, and ensure proper use of information, we have employed physical, electronic, and managerial processes to safeguard and secure the information we collect Online. We also automatically receive and record information on our server logs from your browser including your IP address, cookie information and the page(s) you visited. We will not sell your personally identifiable information to anyone.
Security Policy
Your payment and personal information is always safe. Our Secure Sockets Layer (SSL) software is the industry standard and among the best software available today for secure commerce transactions. It encrypts all of your personal information, including credit card number, name, and address, so that it cannot be read over the Internet.
Cancellation & Refund Policy
Event Cancellation received in writing on or prior to the registration deadline will be refunded minus a processing fee stated on the registration brochure. Registration canceled after the registration deadline will not be refunded.