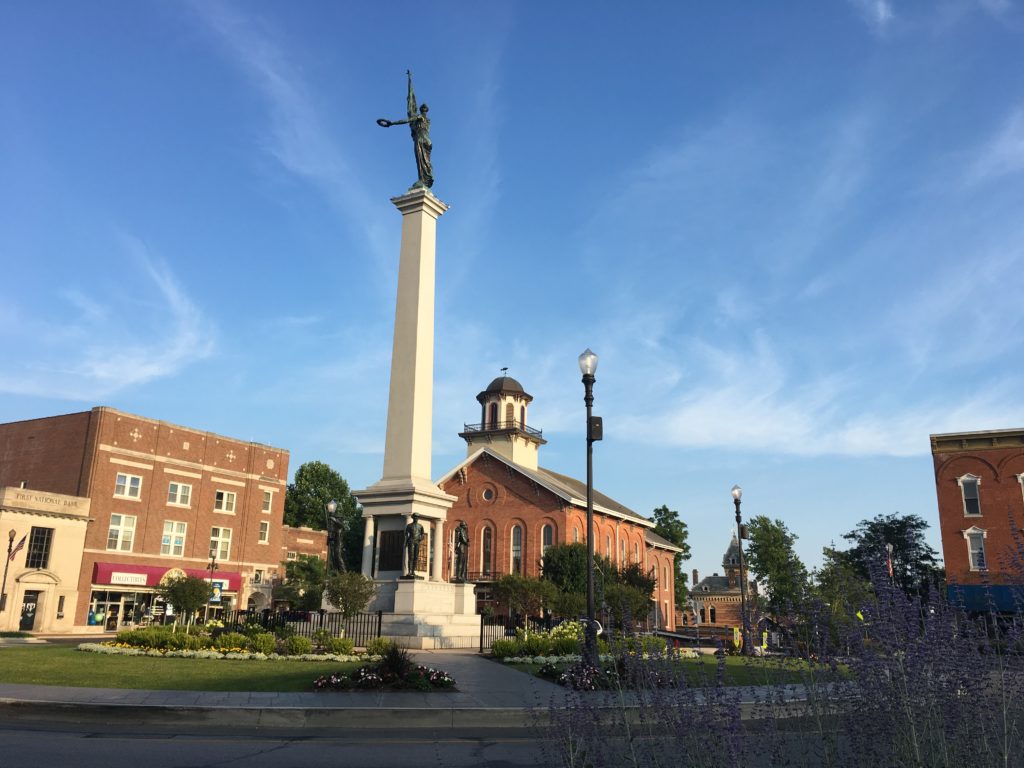 Chelsea Schneider, Municipal Innovations Specialist
With a new innovation park and a close relationship with a growing Trine University, Angola is working to make the most of its community's entrepreneurial spirit.
This summer, Angola broke ground on an innovation park to bring high-tech development to the city, especially in the biotechnology market. The state's Community Crossings Grant Program is playing a major role in funding infrastructure into the park near Interstate 69 and U.S. 20.
"It's not just a street we are putting in," Angola Mayor Richard Hickman said. "We are putting in future dreams. We are putting in future jobs. We are putting in a pathway to the future for people in our community to be able to get different jobs. A lot of things are going to happen here because of this street."
To prepare the city's workforce, Angola partnered on a new vocational training facility called The Enterprise Center through the state's Regional Cities program, which provides funding for local economic development initiatives. The training will be offered for people who want to learn new skills or earn higher certifications.
Trine also is constructing a new ice hockey arena, which will offer leagues and open skating for the public. The center, Hickman said, is expected to serve as a tourism draw.
"Economic development wise it is bringing in thousands of people to see our community who will be buying gasoline, going shopping, going to restaurants, and hopefully somebody will say 'I'd like to live here. I'd like to start my business here.' Just off the top immediately, thousands of people will be coming here and spending money here – that's the bottom line," Hickman said.
The projects are part of meeting Hickman's goal of the community seeing steady growth.
"That we will see even more industry growing here and developing here," he said.
They're also representative of the strong ties Hickman's administration has established with Trine.
"We're better off working together than working separately," he said of Trine. "It is turning out to be just a great relationship we have with this university. It brings so much to our community."