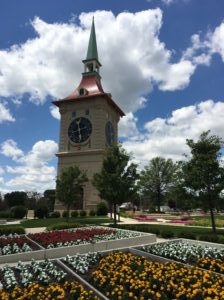 Chelsea Schneider, Municipal Innovations Specialist
Best known for architecture inspired by its Swiss heritage, including a replica of a clock tower from its namesake city in Switzerland, Berne is focused on growing the economy of the northeast Indiana community.
Berne Mayor Bill McKean attributes much of the city's success to its use of a vital economic development tool for local governments – tax-increment financing. The city used the tool to tear down a blighted former furniture factory. In its place, the city plans to relocate maintenance equipment to the vacant lot.
"It was a real eyesore to the neighborhood, and people were happy when it came down. That was a good project," McKean said. "It cost over $500,000. We would never have been able to do that in a small community without TIF money."
Berne also is exploring using TIF dollars to modernize its storm water and sewer lines in the downtown area. That work complements the recently completed renovation of the city's sewage plant. When beginning the project, city leaders toured a plant boasting cutting-edge technology in Missouri and ended up doing similar upgrades in Berne, McKean said.
Paired with the infrastructure work, Berne also is seeing growth in its downtown retailers. And it's now welcoming visitors with the Muensterberg Plaza and Clock Tower, a project community leaders completed solely with donations. The plaza – predominantly situated at the entrance to the city's downtown – features a splash pad, settlers' monument, quilt garden and lawn for community gatherings.
"It's definitely been neat," McKean said, "and turned out even beyond the way I was hoping."