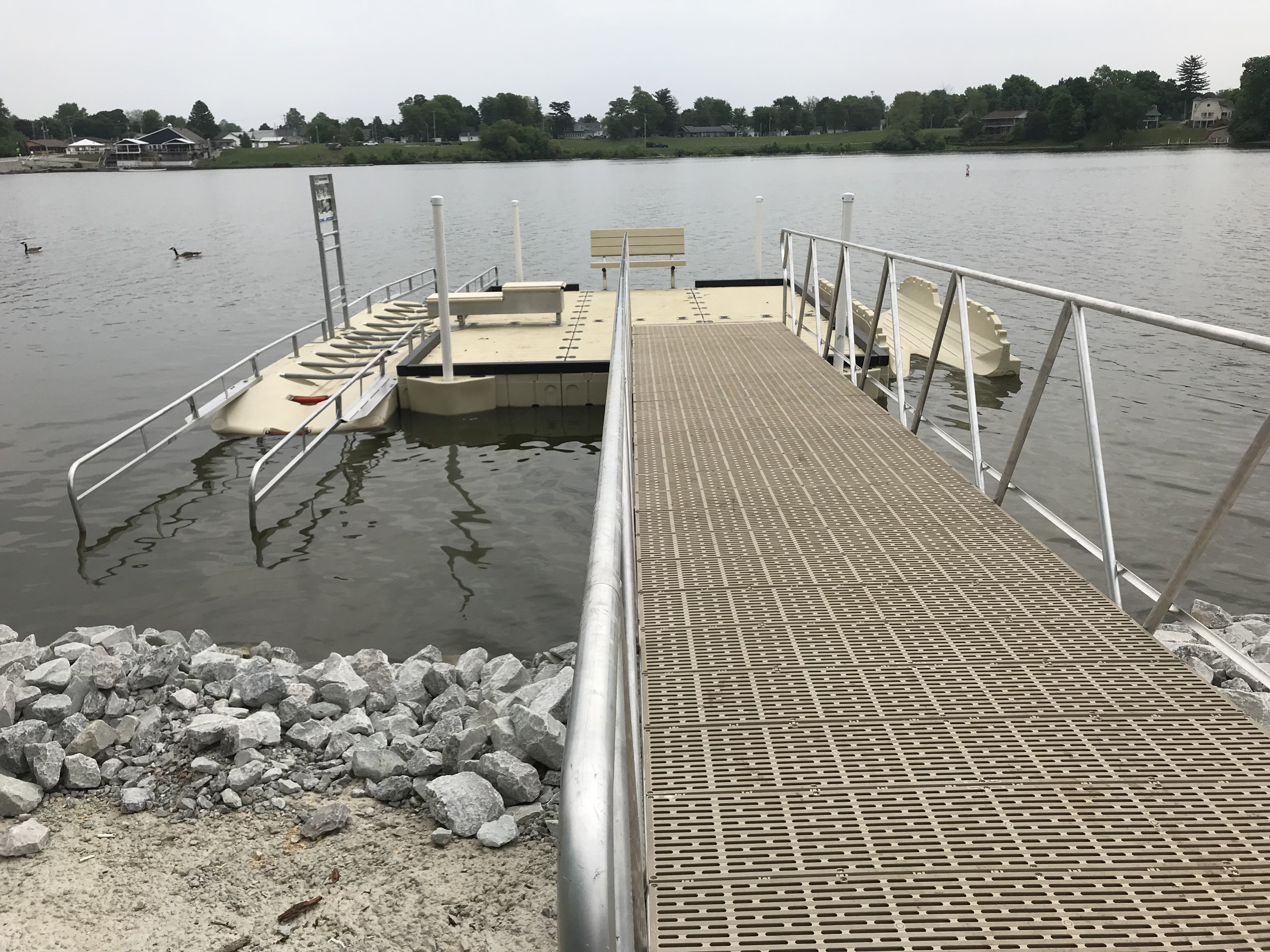 Chelsea Schneider, Municipal Innovations Specialist, Aim
Located on scenic Morse Reservoir, the town of Cicero is making big strides in boosting the usability of one of its most popular recreational features.
This year, town leaders undertook a project to install two new canoe and kayak launches at the reservoir. One of the launches is accessible and the first of its kind in Central Indiana, said Charlie Cambre, superintendent of Cicero Parks Department. The launches follow the addition of a new pier at the reservoir, which is designed for fishing and other recreation, special events and educational opportunities.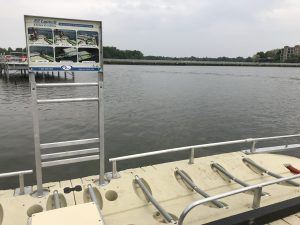 The result is a transformed Red Bridge Park, which sits adjacent to the reservoir and is the backdrop to a host of community events. The pier has turned the park into even more of a regional draw, serving as an additional platform for fishing and the popular Kids Fish Free Day event. The town also sees the pier as a venue for bands and weddings.
"It's really creating another gathering place for community members to come to and celebrate what we have to offer," said Shae Kmicikewycz, the town's community development coordinator. "We wanted to activate areas within our community, especially our largest asset of Morse Reservoir, which brings in so many tourists for boating and fishing."
The projects were identified as community needs in a five-year master plan for Cicero's parks system. And they were helped along by state grants with the pier receiving support from the place-based investment fund, which is a collaboration between the Indiana Office of Community and Rural Affairs and the Indiana Office of Tourism Development. For the canoe and kayak launches, the town crowdfunded through the state's CreatINg Places program, bringing in more than $9,000 in community donations with the majority of those dollars matched by the state.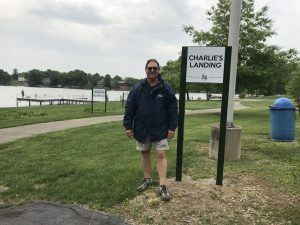 The town plans to host a ribbon cutting event for the canoe and kayak launches later this summer. The accessible launch comes equipped with a transfer bench, slide boards and side rails for easy use into the reservoir. Each year the town hosts the Rehabilitation Hospital of Indiana and the accessible launch will help participants access water recreation opportunities at the event.
"(The launch) just lends itself to another avenue of people using it," Cambre said. As a long-time leader of Cicero's parks efforts, the projects are part of Cambre's legacy. For his leadership, the town named the area that features the pier and launches as "Charlie's Landing."
In addition to the waterfront, Cicero also received a grant to improve building facades in the downtown. The culmination of projects shows the future is bright for Cicero, town leaders say.
"It shows people want to be in Cicero, people love Cicero, and people are willing to invest in the community," Kmicikewycz said, "so I see things moving forward at a quicker pace even."