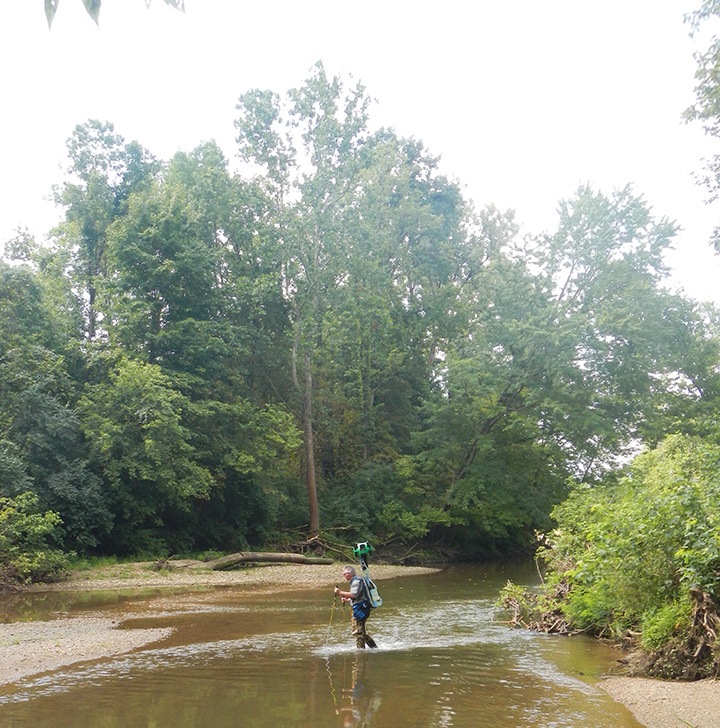 Chelsea Schneider, Municipal Innovations Specialist, Aim
Recreational enthusiasts can now access information about several Indiana parks and trails on Google Maps.
The digital imaging of more than 30 parks is thanks to a partnership with Google Trekker. The technology captured 360-degree panoramic images of parks across the state. That means trail users can map out their route before they go, Zionsville Parks and Recreation Superintendent Matt Dickey said.
"Our team spent three days with the Google Trekker, so viewers can get the most accurate and detailed view of our parks," Dickey said. "With these images, I am excited to see residents rediscover our parks and trail system in an entirely new way."
Trekker captures the images through a wearable backpack system, which allows Google's Street View to document and show remote locations.
"The experience created with the Google Trekker blends technology with Fishers' outstanding trail system and natural environment," said Tony Elliot, director of Fishers Parks and Recreation. "We hope it will inspire everyone to explore Fishers' vibrant parks and trails and join us in celebrating 2018 as The Year of Parks."
In Fort Wayne, the city's robust trail network connects more than 167,000 people within a half mile of where they live, said Dawn Ritchie, manager of Fort Wayne's greenways and trails.
"That's significant, as many of our users are new to the trail network, making the Google Maps trail images essential for continued growth and use," Ritchie said.
Google Trekker came to the state through a partnership with the Indiana Parks and Recreation Association, with the goal of promoting a healthy and active lifestyle.
Images are available on www.Google.com/Maps.