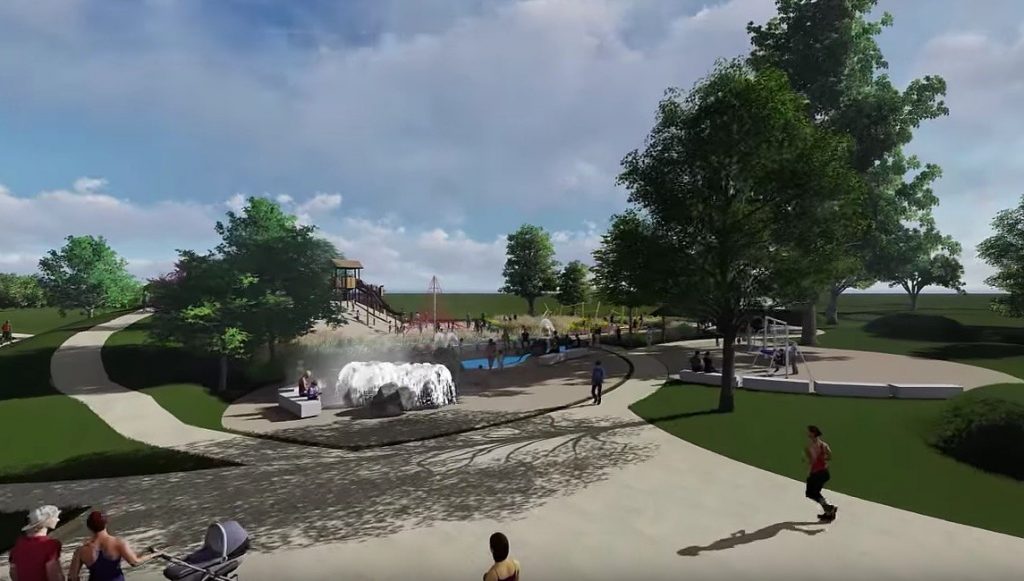 Chelsea Schneider, Municipal Innovations Specialist, Aim
Covington is set to break ground this spring on revitalizing the playground at the city's park, thanks to a state grant and private donations that will add a splash pad and replace decades-old equipment.
The park is a focal point of the community, hosting a multitude of functions throughout the year, including a large fireworks display for the Fourth of July, youth sports and outdoor movies during the summer. Paired with road paving, the park improvements will boost quality of life at the same time as Illinois residents are looking to cross the border and move to Covington, Mayor Brad Crain said.
"We have lower property taxes, less crime," Crain said. "We have lots of things to do to keep people healthy."
For the state's Bicentennial, Covington leaders worked with a local bank to add a gazebo, made out of iron and limestone, to the Courthouse Square. The gazebo is now a place for artists and musicians to perform for community members, Crain said.
The city also will be doing more than $400,000 worth of street paving in 2018 through the state's Community Crossings grant. The work reflects more than Covington could have done in a five-or-six-year period, Crain said. Overall, Crain anticipates the transportation grants will bring all Covington roads up to the highest standards.
"It's just wonderful," Crain said. "It helps a lot of municipalities out, where we've not been able to do what we've needed to do."