Chelsea Schneider, Municipal Innovations Specialist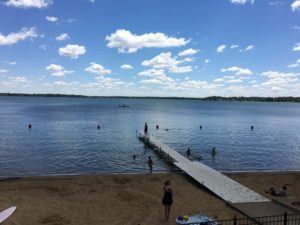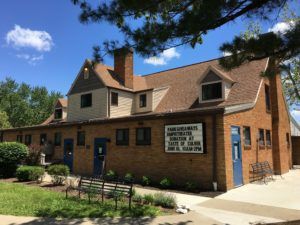 Located on the shores of picturesque Lake Maxinkuckee, Culver is working to maximize its use of those breathtaking views.
A renovation of a historic Beach Lodge, a new amphitheater and additional housing are all in the mix as the town celebrates being named a finalist in the state's Stellar Communities program for a second year in a row.
Recently, the town approved installing infrastructure, including water, sewer and streets, to support Sandhill Farms, a 24-unit apartment complex. The development is aimed at serving community members who work in Culver but struggle to find housing in the popular tourist town.
"A lot of second homes are purchased here in Culver, even off the lake. People from Chicago and Indianapolis as they get close to retirement age purchase a home here. In a lot of ways, it's a good problem to have, but it does drive up the cost of purchasing a home in Culver that a lot of people who work here day-to-day struggle to find housing," Culver Town Manager Jonathan Leist said.
In exchange for the town's investments, the developer of Sandhill Farms is capping rent at affordable prices.
Along the beach, Culver has undergone a planning process to renovate its 1930s-era Beach Lodge. The lodge is mainly used during the summer months to offer amenities to beach goers. The project would rework the lodge's space to free up more room for community activities and take advantage of its "million-dollar view," Leist said.
Next to the lodge, Culver is crowdfunding through a state tool called Patronicity to build a new outdoor amphitheater for concerts and other events. The amphitheater would seat 150 and be designed with tiered grass sections and a pergola to maintain the natural setting of the venue and preserve lake views. The town is hoping to raise $30,000 for the project, which has received support from the Marshall County Community Foundation.
Among other projects, Culver also has plans to extend its trail network to connect Culver Academies, the local boarding school and summer camp, to downtown. Having a continuous trail between the commercial area by the lake and downtown should raise awareness of other area businesses, Leist said.
"It will help downtown businesses with more foot traffic," Leist said.
The state is in the process of choosing 2017 Stellar designees. Culver is a finalist in the small cities and towns category with Churubusco and Union City.