Chelsea Schneider, Innovations Content Manager, Aim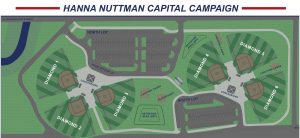 Decatur leaders are revitalizing a city park that is home to its community baseball and softball fields.
The plan is to add six fields to Hanna Nuttman Park designed in two clovers, while also adding concession stands and restroom buildings, a pavilion, playground, batting cages – and more. The overhaul comes as the oldest baseball field in the park turns 50 years old.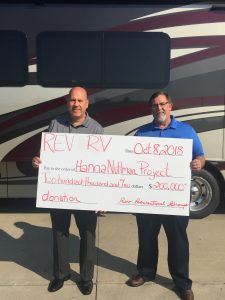 "The community's generosity to this project has been fantastic," Decatur Mayor Ken Meyer said. "The city continues to tick projects off our list and projects listed in our comprehensive plan, and this is the next project on our list. The Hanna Nuttman Park project is truly one of those projects that will enhance our community as an amenity for families."
In 2018, the city launched a $1 million capital campaign for the upgrades and have raised more than half of the goal. City leaders say they are concentrating on the park because of its generational ties to the community.
The park also will feature accessible facilities and designated parking areas, as well as a trail that will connect to the city's current Rivergreenway Trails system.
"We're just past the half-way point to our $1 million goal from the community, and we've been impressed with the way businesses and individuals have gotten creative with their donations," Meyer said. "The Decatur Chamber of Commerce is raffling concert tickets, with proceeds benefiting the project. A local quilter displayed her quilts in City Hall during the month of December, and proceeds from each quilt sold were donated back to the project. Our community's thoughtfulness and kindness proves that this is the right project at the right time."
Decatur officials said they gained confidence about raising the $1 million for the park following the city's successful involvement in the state's CreatINg Places program. The program allows cities and towns to crowdfund for projects, and if successful, they are eligible for matching dollars from the state. The Madison Street Plaza is a dedicated event space in Downtown Decatur.