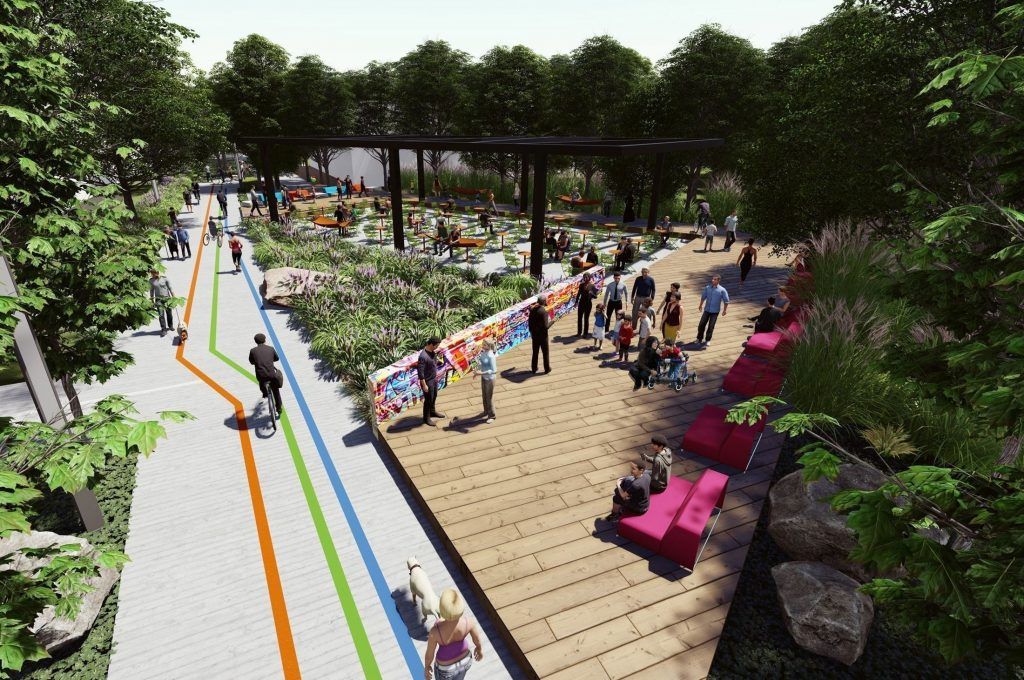 Chelsea Schneider, Innovations Content Manager, Aim
Fishers leaders are rolling out a new plan for a popular trail corridor in the community.
The development of the proposal for the Nickel Plate Trail follows more than 1,500 ideas being submitted by community members and a series of public events.
"We began this journey to create a community-led effort to build a world-class trail experience with the idea that it would not only inspire today's leaders and residents to create something uniquely Fishers, but to use this as an opportunity to engage and inspire the next generation of leaders and residents," Fishers Mayor Scott Fadness said when the plan was released in February. "What we've unveiled today is the first draft of what will undoubtedly be a destination experience for residents and visitors alike – one that will positively impact Fishers for generations to come."
The trail's design aims to create a trail for all community members, while promoting health and wellness and honoring the history behind the Nickel Plate Rail Road. The master plan for the trail will be implemented in phases through 2040. The project will feature five segments, including a makers space and innovation zone; nature park zone; downtown active core zone; wellness zone; and park and education zone.
"From the Fishers Farmers' Market to public input meetings to committee meetings, the Nickel Plate Trail master plan truly is created by the community for the community," said City Councilor John Weingardt, who is the committee co-chair for the proposal. "We've had the opportunity to honor our history while propelling our community into the future and we couldn't be more excited to see this project come to fruition."
For more information on the project, visit www.playfishers.com/tracktotrail.