Chelsea Schneider, Innovations Content Manager, Aim
A historic cotton mill in Downtown Madison will get a new life as a boutique hotel and conference center.
The project, in collaboration with Riverton LLC, city officials and the Indiana Economic Development Corporation, will repurpose the vacant building into a destination that is expected to boost the tourism industry and the city's ability to attract investment and talent.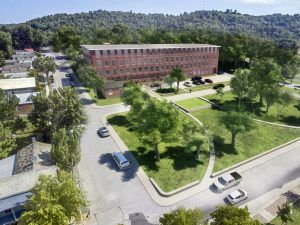 "This stellar project is a game changer for the Madison community and will bring to life a project that our community has imagined for almost thirty years," Madison Mayor Damon Welch said. "I appreciate the IEDC, the Riverton team, Matt Wirth at the Jefferson County Industrial Development Corporation, and my staff – especially Nicole Schell and Andrew Forrester – who have worked relentlessly to bring us to this point. I'm eager to work with the Madison City Council, Redevelopment Commission and Economic Development Commission as we move forward on this exciting project."
The Eagle Cotton Mill was built in 1884 and originally served as a twine and fabric factory along the Ohio River. It has sat vacant since the early 1980s and was listed on Indiana Landmarks' list of 10 Most Endangered Historic Structures.
"The Eagle Cotton Mill was once an important economic driver and source of civic pride for the community. This significant redevelopment will breathe life back into one of southeast Indiana's most historic buildings, enhancing Madison's tourism industry and supporting the growth and vibrancy of the downtown area," Gov. Eric Holcomb said. "Through quality of place projects like the Eagle Cotton Mill, Indiana will continue to help transform our communities into vibrant destinations where people choose to live, work and play."
Riverton plans to invest more than $21 million to transform the Eagle Cotton Mill building into a new 80-room boutique hotel, with an initial commitment from Marriott Hotels. Additionally, the repurposed property will feature a conference center, guest amenities, restaurant, and enhanced outdoor spaces with views of the Ohio River.