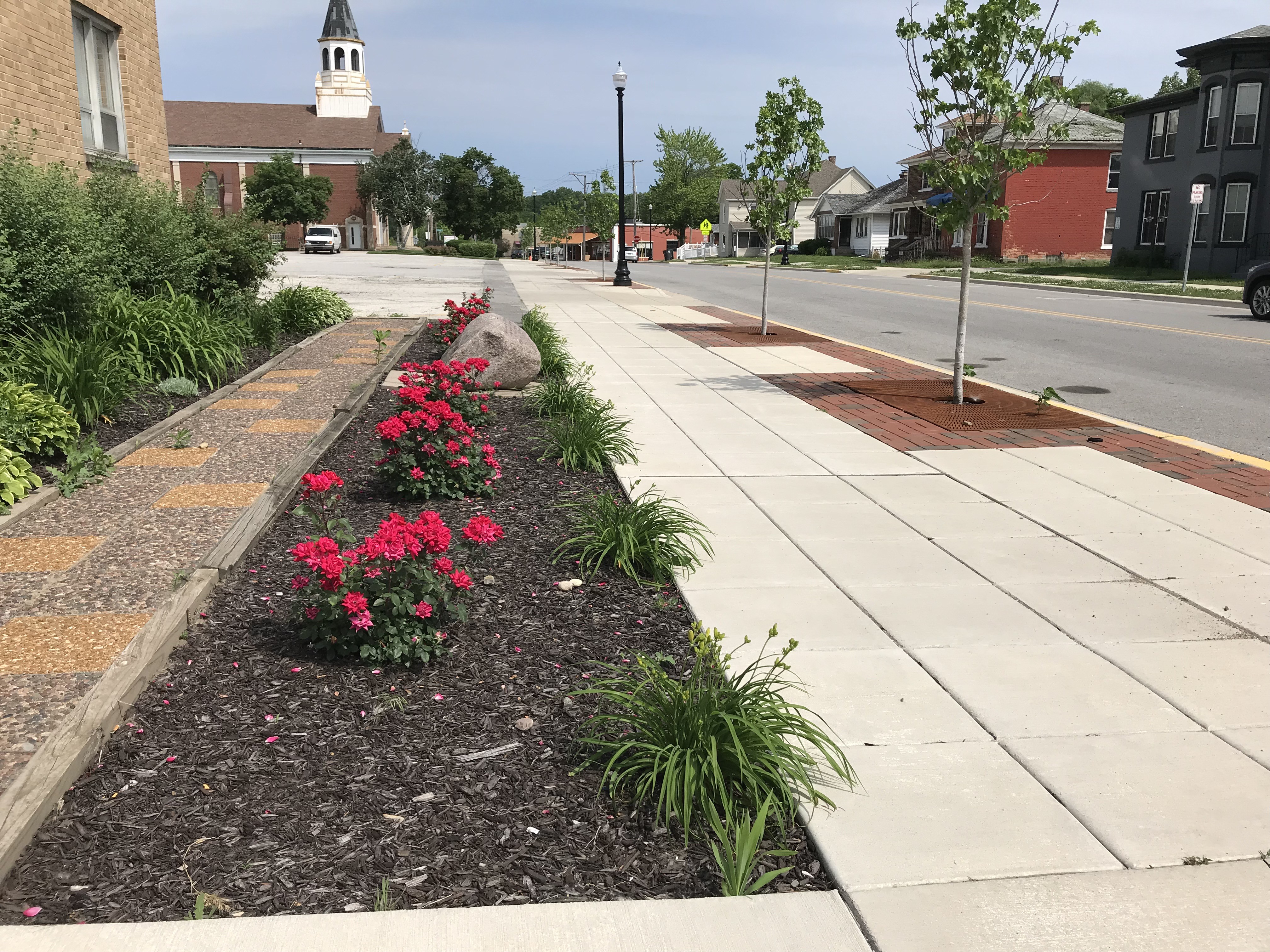 Chelsea Schneider, Municipal Innovations Specialist, Aim
Hobart is seeing a resurgence of people wanting to live near the city's urban center. And with Hobart's downtown located on a lakefront, community leaders have launched projects to maximize the scenic amenity and re-energize businesses and retailers.
So far, the city has launched projects to design new gateways at downtown entrances, so visitors feel a sense of arrival; a streetscape project to improve the look of the downtown corridor; and this summer, construction will begin on a new bridge to enhance water recreation on Lake George. The projects will improve the look and feel of the community. And they come with an overarching goal – making Hobart a place people want to locate to in Northwest Indiana.
"We want Hobart to be a welcoming place where someone would like to raise a family, that there is going to be job opportunity," Hobart Mayor Brian Snedecor said, "And if they don't want to seek job opportunities locally, I've always said we can be to downtown Chicago quicker than a lot of suburbs."
The new bridge along Third Street is designed, so boaters and kayakers can use Lake George without restriction.
"It's going to be beautiful," Snedecor said. "It's almost the center focus of downtown as far as the view of the lake, and this is going to work in conjunction with the streetscape."
The projects will make Hobart an even more attractive place to invest in downtown, said Denarie Kane, the city's director of development.
"Once all the improvements are done, private investors will come into downtown Hobart and look at it with new eyes, and say, 'Wow, this is an attractive, walkable and scenic downtown, and it's worthy of my private investment,'" Kane said.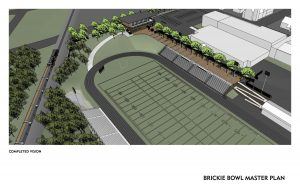 Among other projects, Hobart recently acquired the city's iconic sports facility, the Brickie Bowl, after the school district moved all sports facilities to the new high school. Now, city leaders are working to transform the space into a destination, with the vision of turning the Brickie Bowl into a public recreation facility. The city also is hoping to partner with a private developer to build event and meeting space to enhance the site and continue Brickie Bowl's rich legacy.
With the projects, the city also is strengthening its downtown business coalition, with business owners showing interest in cross-promoting each other and hosting a Small Business Saturday to kick off the holiday shopping season. The growth in Hobart's downtown follows a facade improvement program designed to help business owners spruce up their storefronts.
"We're seeing a lot of younger business people opening up shop in our downtown," Snedecor said. "And that's been really encouraging because we tend to see younger investors have more of a networking desire of businesses wanting to partner with other downtown businesses. They understand there is power in numbers."