Chelsea Schneider, Innovations Content Manager, Aim
Indianapolis is partnering with a local school district to focus on workforce development and quality-of-life improvements.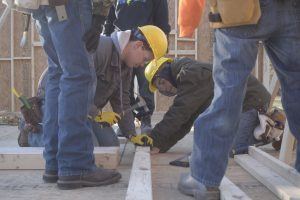 The city is committing $300,000 in funding toward adult education programs in areas such as welding and dental assisting, while also investing $90,000 in Wayne Township Schools' vocational programs.
"The City is proud to support a program that does so much good for this community," Indianapolis Mayor Joe Hogsett said. "On one hand, these students are getting real-world experience in a profession with plenty of open and well-paying jobs.  On the other hand, they are helping nearby neighborhoods remake themselves. The houses built by Area 31 students transform vacant lots into affordable, attractive homes for families. In this way, their education becomes more than a way to build professional skills – it becomes a way to create a more prosperous community."
Mayor Hogsett announced the partnership earlier this year at a home recently built by the school district's students.
"The funds we are receiving will provide critical support for programs that are important to high school and adult learners," said Jeff Butts, superintendent of Wayne Township Schools. "This funding will help us create better opportunities for our high school students to be career-ready and adults who desire to pursue a career in a high-wage high-demand field.   As a result, these opportunities will help provide needed workers in the skilled trades for our community."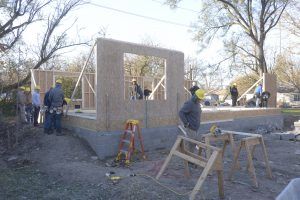 This agreement with Wayne Township Schools is yet another step forward for citywide neighborhood revitalization and workforce development – two top priorities for Mayor Hogsett. Through his administration's "2000 Homes" initiative, blighted houses across the city are rehabbed, repaired or demolished – and resold as affordable, equitable housing. Additionally, The Monon 16 and Old Southside neighborhoods have been targeted for an infusion of millions of investment dollars through the Lift Indy Program.
Since taking office, Mayor Hogsett has also worked to address the skills gap in Marion County, establishing Project Indy in 2016 to connect thousands of young adults each year to job opportunities, and last year launching Indy Achieves, an initiative aimed at making post-secondary credentials and degrees available to every Marion County resident.