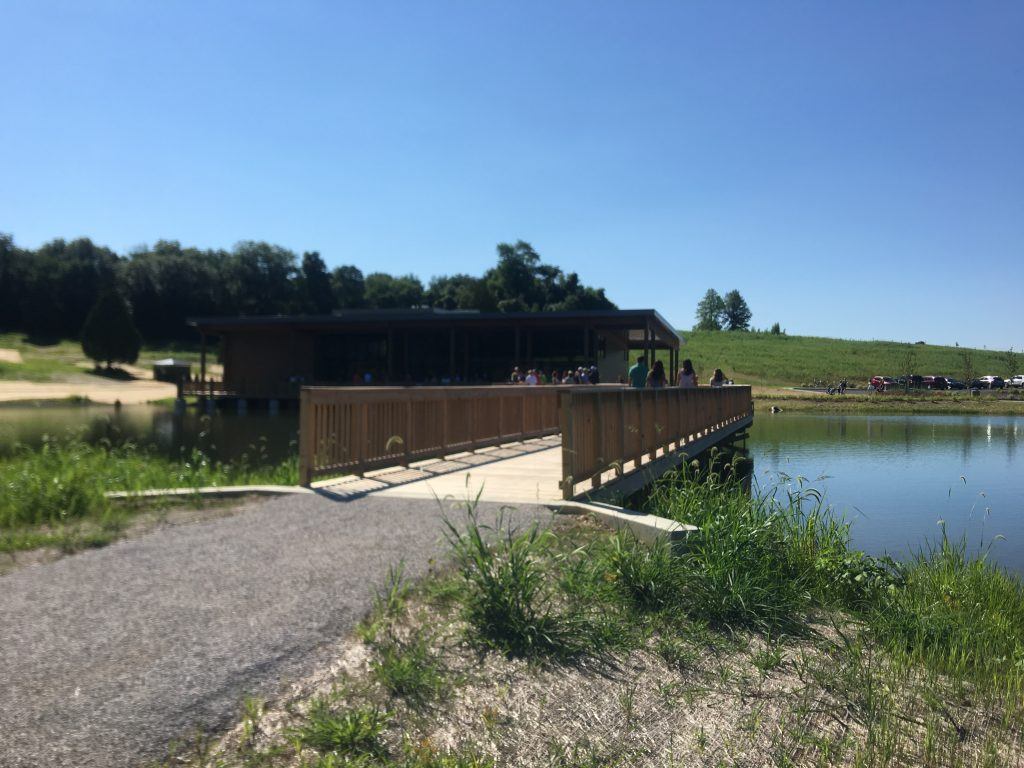 Chelsea Schneider, Municipal Innovations Specialist, Aim
Jasper is now home to a scenic 75-acre urban park through a project that transformed a former golf course into a premier nature destination.
Jasper celebrated the opening of The Parklands in July. Features of the project include: two miles of trails, a walking signature bridge, three ponds and approximately 25 acres of woodlands made possible by benefactors and the Indiana Bicentennial Nature Trust.
City leaders anticipate The Parklands will become a regional destination. The project also enjoys strong community support, with nearly $2.5 million or a third of the project's total coming from donated funds, grants or in-kind contributions.
Following the city's purchase of the golf course in 2013, Jasper Mayor Terry Seitz created a citizen advisory team to determine the land's future. That resulted in the concept of a "managed meadows," which would keep much of the grounds in a natural state while limiting structures.
The park also features: two waterfalls, a wetlands area, an indoor public event space called The Pavilion, a splash pad, exercise pods, an adventure play area, a tree fort, a musical playground and a connecting path that will eventually link to Jasper's multi-use trail.