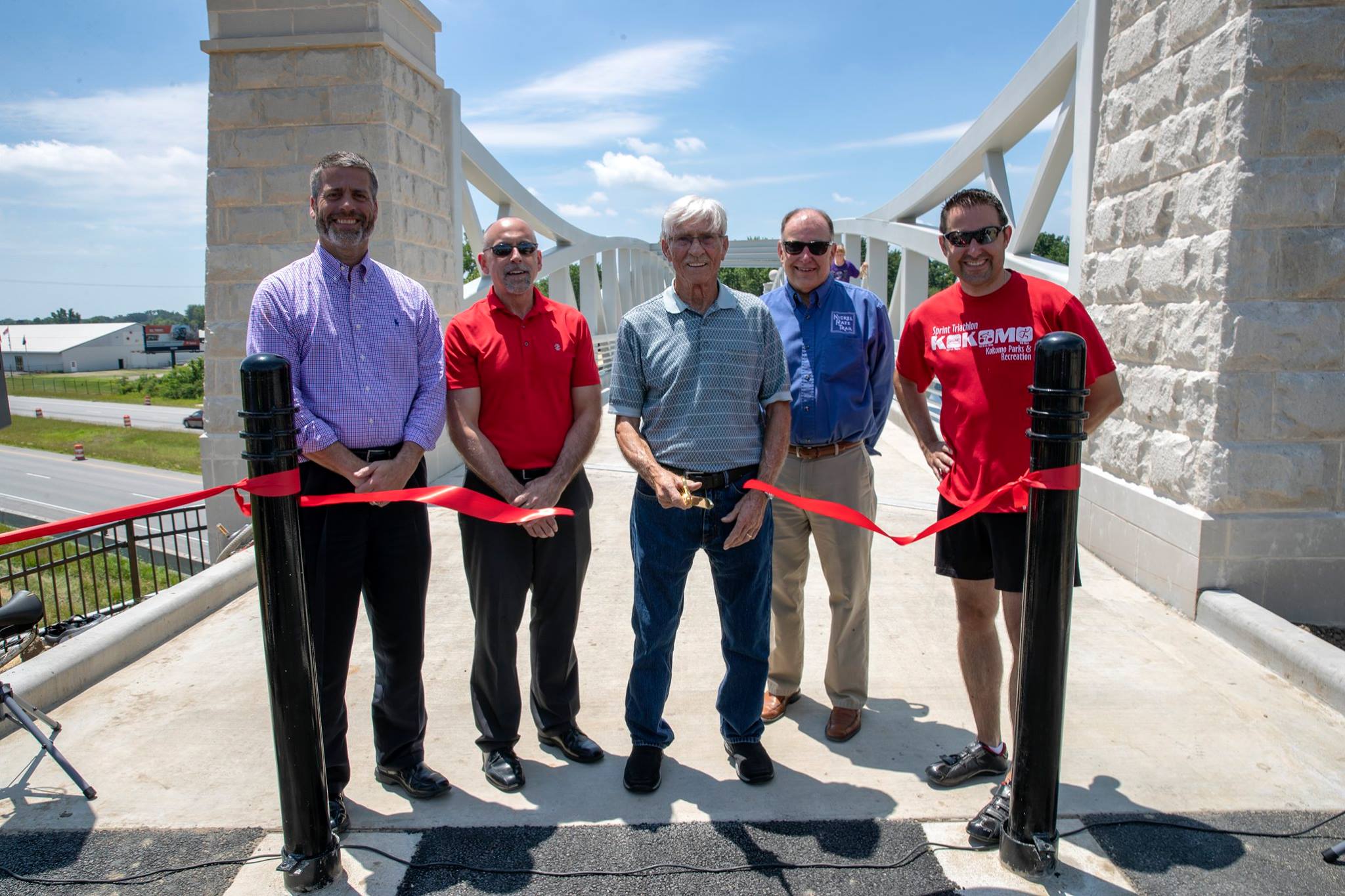 Chelsea Schneider, Municipal Innovations Specialist, Aim

A new bridge that serves as a key connection to nearly 40 miles of trail in northern Indiana is now open.
The Nickel Plate Trail bridge connects the Industrial Heritage Trail in Kokomo with the Nickel Plate Trail in Peru. The structure is just north of Kokomo and allows bicyclists to cross over busy State Road 931 safely, as well as travel from Kokomo to as far as Rochester.
The bridge project was funded through a mix of federal and state dollars.
The bridge coincides with other projects along the Nickel Plate Trail. Peru received $200,000 to extend the trail by two miles through the city. Additionally, the trail will soon extend into Downtown Rochester.
Officials at the grand opening ceremony included Kokomo Mayor Greg Goodnight, Howard County Commissioner Paul Wyman, Mike Kuepper of the Friends of the Nickel Plate Trail and Kokomo City Councilman Mike Wyant, whose district includes the bridge.