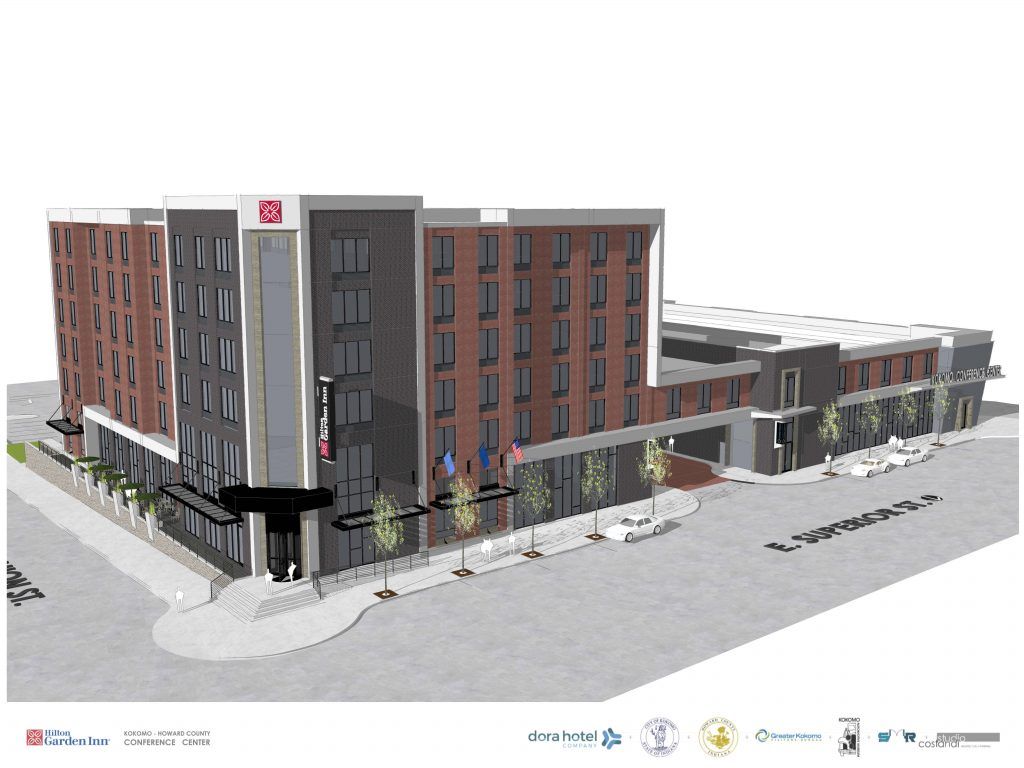 Chelsea Schneider, Innovations Content Manager, Aim
Downtown Kokomo will soon see the construction of a conference center and hotel.
The Hilton Garden Inn will be six-stories with 123 rooms, connected to a new 22,000-square-foot conference center.
"This downtown development distinguishes Kokomo from most other Midwestern cities," Mayor Greg Goodnight said. "The hotel and conference center will be in close proximity to other recent developments like Municipal Stadium and 306 Riverfront District."
The impact of the local economy will be dramatic, said Charlie Sparks of the Greater Kokomo Economic Development Alliance. The basement of the conference center will feature the Kokomo Automotive Museum.
"We will see thousands of new visitors to the city each year," Sparks said. "It creates a tremendous venue for conference and conventions with a great location."
Tim Dora, the project's developer, said Kokomo was the best choice for the new facility. The company also has projects in Indianapolis, Carmel, Lafayette and Columbus.
"With the amount of investment and development that has already occurred here, we knew that Kokomo was the next place we should build," Dora said.