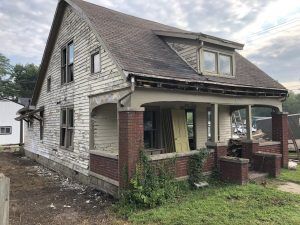 Jack Carney, Aim Hometown Innovations Contributor
In 2006, downtown Madison, Indiana – a 133-block area full of architecture ranging from the early 1800's through the late 1930's – officially became the largest contiguous historic national landmark district in the United States.
It's a tremendous honor for the picturesque little town tucked in the hills along the banks of the Ohio River. It also means there's a lot of work to do with no shortage of very old properties to preserve and maintain.
Fighting property decay is a common challenge for historic cities and towns across the country and one that Mayor Bob Courtney wanted to take head on when he was sworn into office in November of 2019.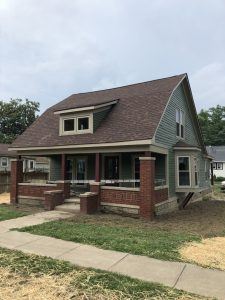 "The City of Madison prides itself on the historical character of its community," Courtney said. "And we want to maintain that well into the future."
Mayor Courtney recognized that many historic properties in town had become blighted over the years. A blighted building is one that has lost its value as a social good or economic commodity.
Madison has had its Preservation and Community Enhancement (PACE) program in place since 2014 to encourage property rehabilitation and combat blight, but Courtney noted that the program had stalled out by the time he was campaigning for office in 2019.
PACE is a matching grant program that started as a way to help homeowners maintain their properties, but Mayor Courtney has expanded the program, making it easier for investors and entrepreneurs to obtain grant money.
"Let's attract capital and not discriminate where that money is coming from," Courtney said. "The outcome has been phenomenal."
The numbers certainly support the mayor's claim. In the past 18 months, property values have increased by 30 percent and property-related crime is down 16 percent.
Brothers Trevor and Van Crafton, who together operate their company called Crafton Brother Properties, have been beneficiaries of the new pro-private capital policies. The Crafton's have been purchasing and restoring old homes in Jefferson County for 10 years and have noticed a significant improvement in the process over the past few years.
"Before, there was a lot of red tape, and it was tough to get through," Trevor said. "(Mayor Courtney) has really streamlined and expedited that process to make it more simple. Even just a few years ago, you would (apply for a grant) but it was a 50-50 shot and there were a lot of stipulations. He's kind of opened things up."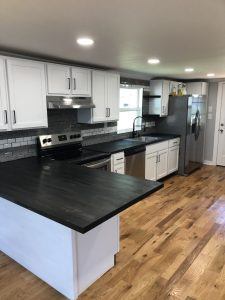 Mayor Courtney is appreciative of all the work the Crafton brothers have done in the community over the years and calls them pioneers in the field. Over the last four years, Trevor and Van have worked on 47 properties in the community. They've turned some of these homes into Airbnb properties, others into long-term rentals, or sometimes they will flip the house, depending on the situation.
"We are lucky and fortunate and love that Mayor Courtney is as progressive as he is, allowing us to have these opportunities and allowing us to do what we do well," Van said.
The Crafton brothers have noticed other investors and entrepreneurs jumping into the home renovation action as well in recent years.
"Once you see a group of investors or an individual take on a property, you just see a domino effect of positiveness within that certain area or certain corridor of town," Van said.
There are a few different types of matching grants available through the PACE program that the Crafton's and others have taken advantage of. There is a matching grant up to $7,500 if a project is strictly focused on exterior work – roof, windows, gutters, etc. There is also a $25,000 matching grant available for properties that are deemed dilapidated. Each grant matches dollar for dollar up to 50 percent of the costs up to the funding limit for each program.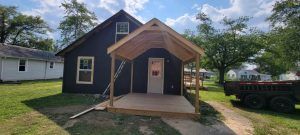 "It's that buffer that you have to have when you're going into a dilapidated structure," Trevor said. "Because you don't have X-ray vision, and you cannot see what's behind the walls. So, you assume for the worst."
The Crafton brothers are dedicated to Madison's development long term.
"I don't see us exiting Jefferson County," Trevor said. "We feel like there's enough opportunity here. We love this community. We embrace this community. We were born in this community, and we'll probably perish in this community. And we don't take this community for granted."
With other investors and entrepreneurs jumping onboard and Mayor Courtney's commitment to fighting blight, the city's historic properties are in good hands.