Chelsea Schneider, Municipal Innovations Specialist
The mission for Nappanee's new director of community outreach? It's pretty straightforward.
"We don't want anyone to say there's nothing to do in Nappanee," Mayor Phil Jenkins said. The new position for the northern Indiana community will act as a liaison among the city, chamber of commerce, local schools, library, and nearby Wakarusa and other municipalities. The collaboration comes with the goal of better informing residents and visitors about happenings in the city.
With the position, Nappanee is working on a user-friendly website to showcase a community calendar and suggested trip itineraries for visitors in the heart of Amish country.
Creating the position was a suggestion by Elkhart County's Vibrant Communities initiative. And it's another sign of how far Nappanee has come since a devastating tornado hit the city in 2007. Now, the city is home to Coppes Commons, a renovated 19th Century cabinet factory that houses unique shops and an event venue; a downtown pavilion and a line-up of events, including the long-time Apple Festival and the "Miracle at Main & Market Streets" Christmas parade.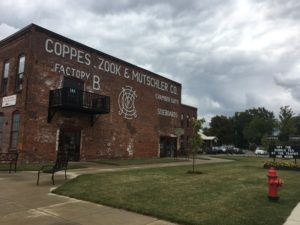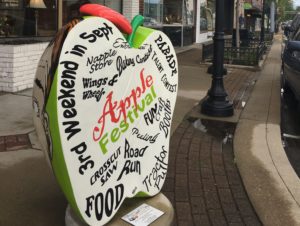 "Nappanee is a passion for me," Jenkins said. "I grew up here, so I've seen it change over time. I just want to be part of making Nappanee better. We got a great community, but there are always areas for improvement."
The city is exploring the creation of a RV park to capture summer tourists. Another project: the potential for the Boys and Girls Club of Nappanee to build a new facility with more outdoor space.
To clear the way for the new Boys and Girls Club location, the city would relocate the soccer field now at Nappanee Elementary to a park. That would allow the club to build near the elementary school.
The club's possible relocation is expected to act as a domino effect for improving human services in Nappanee, Jenkins said. Plans call for a local social services agency, the Family Christian Development Center, to shift its operations to the old club site. The change in locations would allow the organization, which offers a food pantry, baby immunization clinic and other aid, to serve the community in a more convenient single-floor facility instead of its current multi-level set up. The Elder Haus, the city's senior center, also would use the club's former building for an expanded dining area.