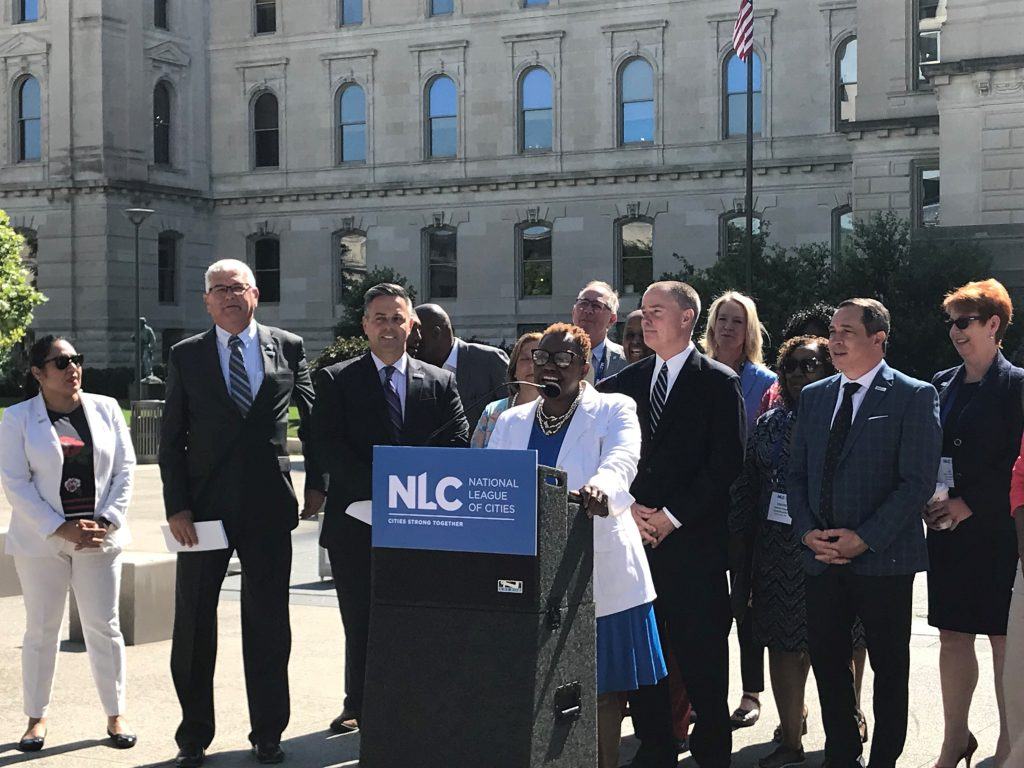 Chelsea Schneider, Innovations Content Manager, Aim
Under the leadership of Gary Mayor Karen Freeman-Wilson, the National League of Cities is launching a new Love My City campaign designed to strengthen the ties between communities and the residents they serve.
The campaign is focused on: encouraging civic engagement, building communities for all generations, uplifting legacy cities and ensuring housing for all.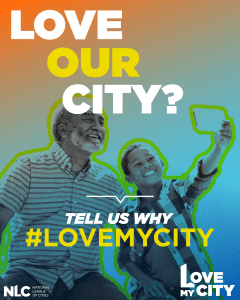 "As local leaders, we know the emotional bonds people create with their communities have a powerful impact on prosperity and livability," said Mayor Freeman-Wilson, who is currently president of the National League of Cities. "According to research from the Knight Foundation and Gallup, the stronger the attachment of residents to their communities, the higher the gross domestic product growth. We also know that when people love someone or something, they will give their time, talent and treasure for it. As local leaders, we have to create cities that our citizens will love."
Throughout the summer, the National League of Cities will share "love letters" from influential voices across the country showcasing the powerful connection people have to their cities, towns and villages. The national campaign is supported by media partners and corporate leaders including AARP, Accela, CGI Communications, Clear Channel Outdoor and Smart City Expo Atlanta.
By participating in the campaign, the National League of Cities hopes communities start social media campaigns with the hashtag #LoveMyCity or a hashtag chosen by local leaders; write love letters to their communities that can be posted on local communications channels, such as municipal websites and newspapers; and start a newsletter to feature campaign social media posts and highlight upcoming events.
To learn more about the campaign and to access various tools and resources, including a custom Love My City logo generator, visit, www.mycity.love.