Chelsea Schneider, Aim Municipal Innovations Specialist
With manufacturers creating new jobs by the day, Huntingburg leaders saw an obvious demand.
Those workers needed a place to live.
Out of the need came the idea for Hunter's Crossing, a private housing development planned in partnership with the city that is expected to result in more than 100 new homes. City leaders knew a housing gap in single family homes existed across Dubois County – so they got to work bridging that gap.
Huntingburg Mayor Denny Spinner and his staff identified a large undeveloped tract of land within city boundaries as an ideal place for potential workforce housing.
The city then entered into an agreement with private developer, Boxer Girl LLC, to build homes from $150,000 to $200,000, a price range where new homes weren't previously available but industry leaders said employees could afford and desired. Today, three houses are already constructed.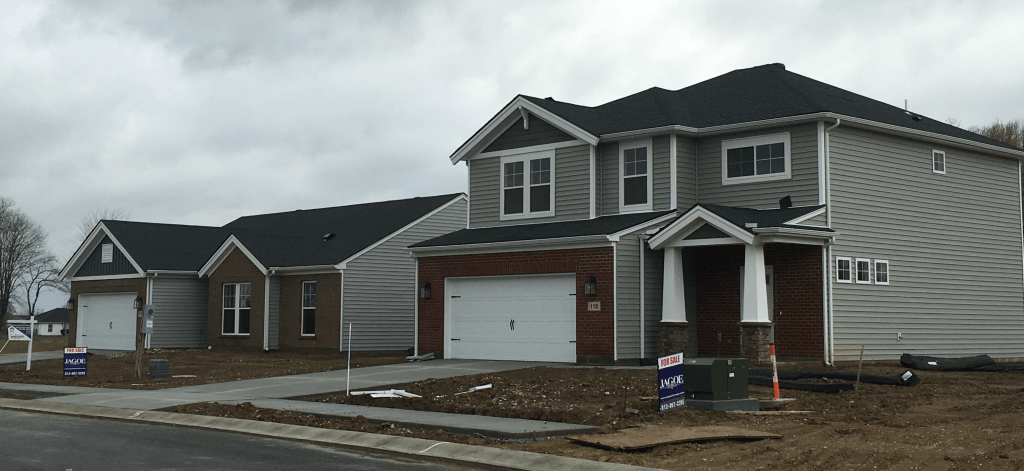 "We are building the amenities so Huntingburg will be a place of choice when you choose where you are going to live and work in Dubois County," Spinner said. "We're focusing on quality of place with all of our projects, but we believe this is an ideal sweet spot for our community."
The project comes as estimates show more than 500 manufacturing jobs are unfilled in the area.
In supporting the project, the city set aside $500,000 through its 2014 Stellar Communities designation and used the funds to help pay for the first street into the subdivision. Any development costs above that amount are born by the private developer. Spinner said the city had a unique interest in the street because it will lead to a new public park.
Boxer Girl, run by real estate developer Jane Hendrickson, took a leap of faith coming into a small community, Spinner said. The same firm is behind Jasper's River Centre project, which will include a hotel, apartments and retail and office space.
"She saw the vision we had and saw this as all the conditions were right to make this kind of investment and her dedication to our community has been growing ever since," Spinner said.
Another upcoming project in Huntingburg includes Market Street Park, which will feature a two-sided performance pavilion, farmer's market and event space. Construction is scheduled to begin in July.