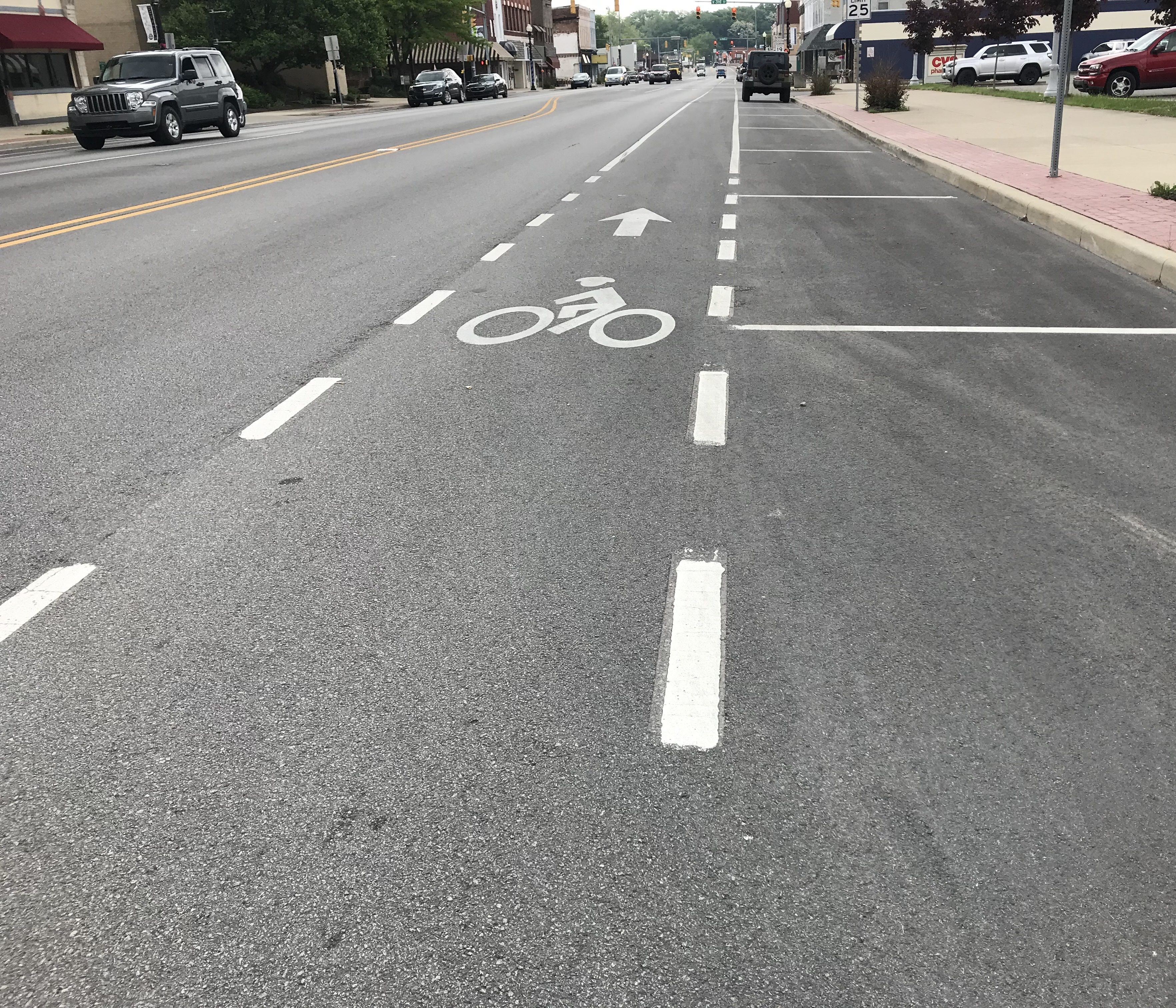 Chelsea Schneider, Municipal Innovations Specialist, Aim
As Peru Mayor Gabriel Greer drives through the city, he's in awe of how nice the community looks these days. For a long time, the northern Indiana city felt the negative effects of deteriorating structures. Today, Peru is gaining momentum through a renewed focus on code enforcement and quality-of-life amenities, such as trails.
"The dividends of getting the nuts and bolts of governance – the well-oiled machine – getting them working right has been a big part of our success," Greer said. "We've really dug in and gone after nuisance properties, problem property owners and have been pretty relentless about it."
The result: Property owners facing violations are taking them more seriously. Ultimately, Greer feels the renewed enforcement efforts will save historical homes and buildings from demolition.
"Surrounding neighbors have been thrilled," Greer said. "We've been really diligent about holding the line, and we expect a higher standard for these properties – and we're not going to back away from that."
Along with enforcement efforts, Peru began a committee to develop a master plan for trails and bike paths. The group worked together to develop safe and sensible routes for bike paths and dedicated trails to connect parks, schools and other amenities throughout the community. To jumpstart the project, Peru partnered with the Indiana Department of Transportation to add bike paths to a major state road through the city when it was being resurfaced.
"INDOT implemented our plan when they went through, which was a huge help," Greer said.
The city also received an Indiana Department of Natural Resources grant to expand a regional trail system, the Nickel Plate, and link the trail to its Riverwalk. A new YMCA is also set to be built near the Riverwalk as well.
"We have a pretty vibrant biking community and are trying to get infrastructure in for them, so they can really utilize it and enjoy all the assets we have here," Greer said. "It's an economic driver for me. On a personal level, I love using bike trails, and I know a lot of people locally who really like trails."
City officials also built bike racks to place throughout the community.
"When people come to a community, they ask what sets your town apart," Greer said. "When you got all of this biking infrastructure, with the younger generation, it's more and more important to them to have these assets."