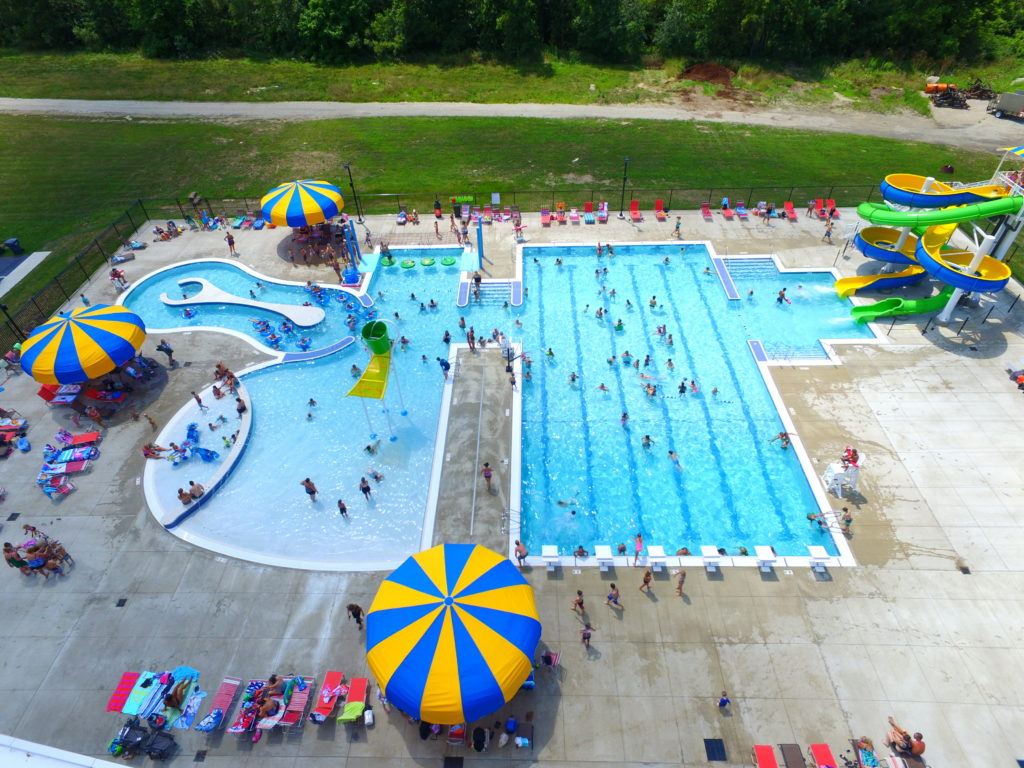 Chelsea Schneider, Municipal Innovations Specialist
Portland's public pool had grown into such an eyesore that Mayor Randy Geesaman brought in a group of citizens to determine the city's next step.
Their decision: Don't just replace the old pool, but build a water park to attract visitors from surrounding areas. Now, the city is home to a thriving water park that features a lazy river, a dump bucket and two 20-foot slides, an amenity where average attendance has soared to around 430 visitors a day.
Discussions on improving the pool began with a desire to concentrate on Portland's quality of life. "If you're going to be a small community, you either are going to die, or find ways to attract things to your community," Geesaman said.
But he knew the city couldn't fund the $3.5 million project alone, which is where The Portland Foundation, one of the longest-running community foundations in the state, stepped in to help raise private donations. The city paid $2.5 million to get the project started from reserved funds. That funding – paired with $1.2 million in donations from close to 300 individual donors – made the pool a reality.
During its inaugural season in 2016, the water park generated an $8,000 profit, where in the past the city had lost $30,000 a year in operating the former pool.
"The best part is that it's a public facility. We are still only charging $4 a day," Geesaman said. "We didn't do it to make money, as long as it pays its own way that's what our goal would be. It provides a quality of life for people of all ages."
Not only is the pool used recreationally, but it's also home to competitive swim meets for teams across the state.
Geesaman began the project by starting a citizens advisory council to get community buy-in. And the advisory group explored a wide range of options before landing on the new water park.
"If the community wasn't going to get behind it, there was no reason to even pursue it," he said.
In the end, the project got little opposition.
Meriting the most debate: Should the competition pool be 42 inches or 48 inches in depth?
They settled on 42.