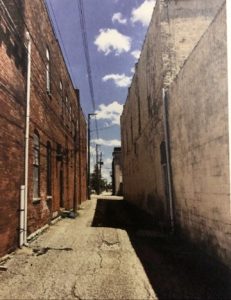 Earlier this year, Mayor Todd Jones and the City of Elwood announced the completion of their Alley Activation Project.
Known as Quincy Lane, after the original name of the city, this blighted alley in the City of Elwood's Uptown Business District was transformed into a destination for residents and visitors to enjoy.
According to Mayor Jones, "the project consisted of repaving the alley, painting both sides of the walls that line the alley and having high school art students come out and paint murals." They also added furniture, hung Edison lighting between the buildings, and installed artistic gates to improve the alley.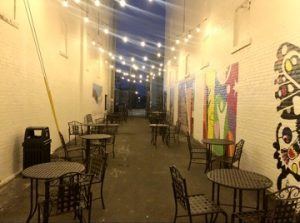 The City of Elwood partnered with a local business called Old Tin Rods who produced the gates, the Elwood Maintenance Department, and the Elwood Main Street Association to complete the project. While the City of Elwood funded most of the project, the Elwood Main Street Association purchased the paint that local high school students used to paint the murals.
This quality of place project is proving to be especially important this summer as residents adjust to COVID-19.
"Projects like this are extremely important to help revitalize the Uptown Business District, especially with COVID-19 happening," Mayor Jones said.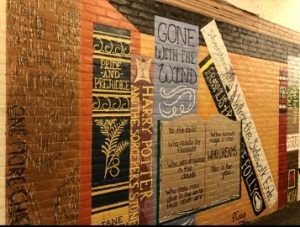 Not only is the newly restored alley, a place for individuals to sit outside, enjoy fresh air, and practice safe social distancing, but it also allows individuals to support nearby local businesses. According to Mayor Jones, there's a coffee shop, pizza restaurant, and hamburger place nearby with carry-out options for individuals to take to Quincy Lane.
In addition to the Alley Activation Project, the City of Elwood will continue to promote outdoor activities, including its 18-Hole Golf Course that opened in 2016 and will continue to work on plans for a new Veteran's Park to be located near the Elwood Municipal Building.
Mayor Jones hopes projects like these will continue to provide safe recreational activities and encourage individuals to continue visiting the City of Elwood.