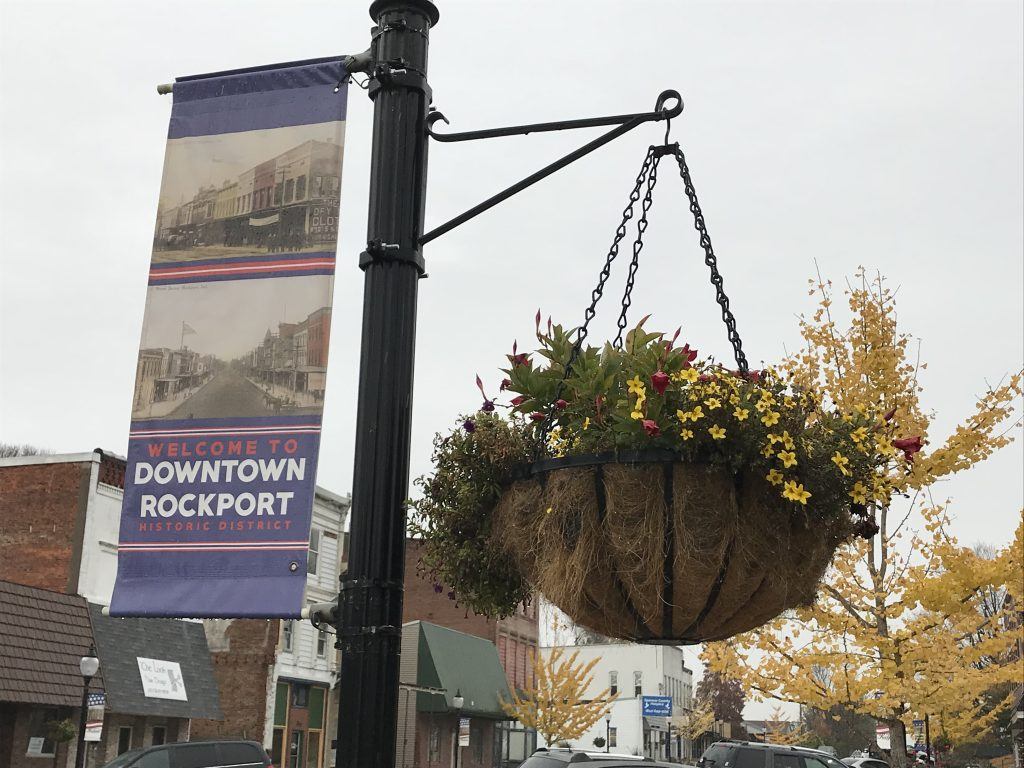 Chelsea Schneider, Municipal Innovations Specialist, Aim
Rockport is re-energizing its downtown, with plans for an Art Park and the renovation of a historic building.
The southern Indiana city on the banks of the Ohio River is securing grants and has seen the launch of an organization dedicated to downtown redevelopment. City leaders expect those efforts will breathe new life into Rockport, which will celebrate its bicentennial in 2018.
Soon, the city's downtown will feature a new park designed to highlight the arts. Already, a mural celebrating the history of Rockport and Spencer County is livening up the space, and project organizers plan for more art installations and a gazebo at the site. The hope is the improvements will draw farmers markets, art and craft shows and music in the park events.
"We are wanting to put local lore and history and tie it into everything we have in the Art Park," Rockport Mayor Gay Ann Harney said. "We are just trying to appeal to millennials and try to get some of the young families in here. We need them for our schools."
Another grant from the Indiana Office of Community and Rural Affairs will provide for the renovation of a prominent building across the street from the Art Park.
"It is a huge, empty building with all the original old charm to it," Harney said. "It just needs to be lovingly restored."
Once finished, a small batch brewery has expressed interest in locating to the building. The potential for a new business would expand Rockport's offerings and bring people to downtown after regular business hours, Harney said.
Along with the downtown work, the city also is concentrating on improving amenities throughout the community, including a park that's home to Lincoln Pioneer Village. The village showcases replica cabins from Lincoln's time in the area. The former U.S. president would launch his flatboat from Rockport. Today, the city features an interactive history museum.
"People are surprised when they come to a small town and see what a first-class museum we have and the artifacts in there," Harney said. "We have a hutch Abraham Lincoln actually made, and we have a dress that belonged to his sister."
Rockport's progress is largely due to city officials working together, regardless of party affiliation, Harney said. This year the Association for a Better Rockport formed and the city council is collaborative, she said. Together, they have a shared vision for Rockport, and they want more people to see the advantages of living and opening a business in the safe community.
"We have come together as a group," Harney said. "I can't give them enough praise. I really can't. I'd like for this dynamic to stay because we really work well together. The city council has been 100 percent for everything and really proactive and really wanting to be a part of the process."