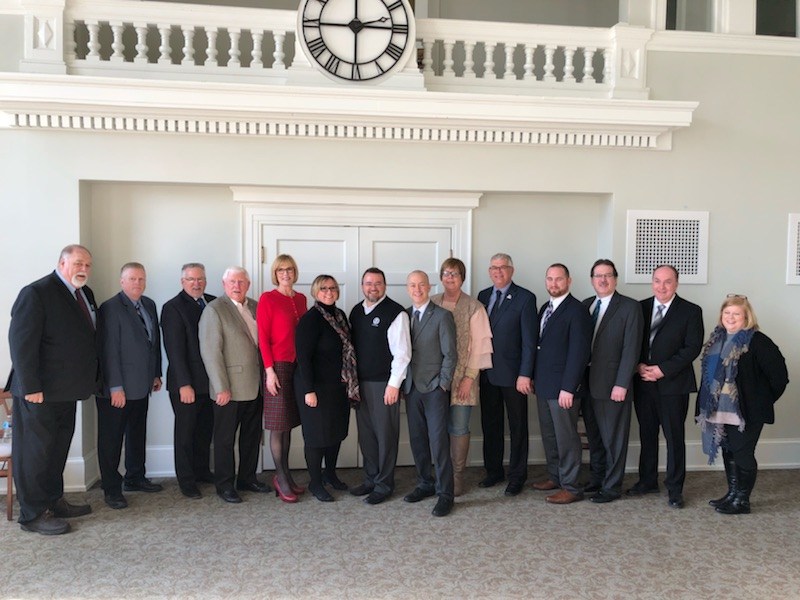 Chelsea Schneider, Municipal Innovations Specialist, Aim
The state is rolling out changes to its Stellar Communities Designation Program to focus on collaboration.
Lt. Gov. Suzanne Crouch joined mayors and town leaders on Jan. 31 to unveil the Stellar program's renewed purpose. Going forward, the program through the Indiana Office of Community and Rural Affairs will allow cities, towns and counties to come together as a region to submit an application. The regional aspect of the program marks a shift from previous years when cities and towns applied individually.
"We are all a part of this great state, and through the regional Stellar Community program, we must continue to improve our neighborhoods and encourage a partnership between communities," Lt. Gov. Crouch said. "Through OCRA's Stellar Program, we are supporting initiatives to attract, retain and develop talent in and around Indiana, and to do this our communities must work together."
Her comments came at an event in Rushville, which earned the Stellar designation in 2016 and has a number of quality-of-life projects underway. The program is a multi-agency partnership designed to boost community and economic development in smaller communities.
"Stellar remains a fantastic program, designed to help municipal governments bring their communities together around the goal of building quality places," Aim CEO Matt Greller said. "We are confident that the re-imagined Stellar program will build upon the program's successes and make it possible for more Hoosier communities to reap the benefits of this award-winning program."
Since 2011, Stellar has provided nearly $90 million in funding to designated communities. The program also has fostered more than $108 million in contributions from community partners.
With the changes, the state will consider submissions through the lens of how "each community uniquely works together to create one complementary region," said Jodi Golden, executive director of OCRA. Regional mentorship with previous Stellar designees and finalists is encouraged in future application rounds.
Communities must commit to at least four years to the project and participate in the state's Community Development Block Grant program to apply. However, counties, cities and towns recognized as entitlement communities through the U.S. Department of Housing and Urban Department are not eligible.
Stellar is a partnership among OCRA, Indiana Department of Transportation, Indiana Housing and Community Development Authority, along with a number of other state agencies. Ball State University and Purdue University also will aid in the program's new regional focus.
Visit in.gov/ocra/stellar for more program information.