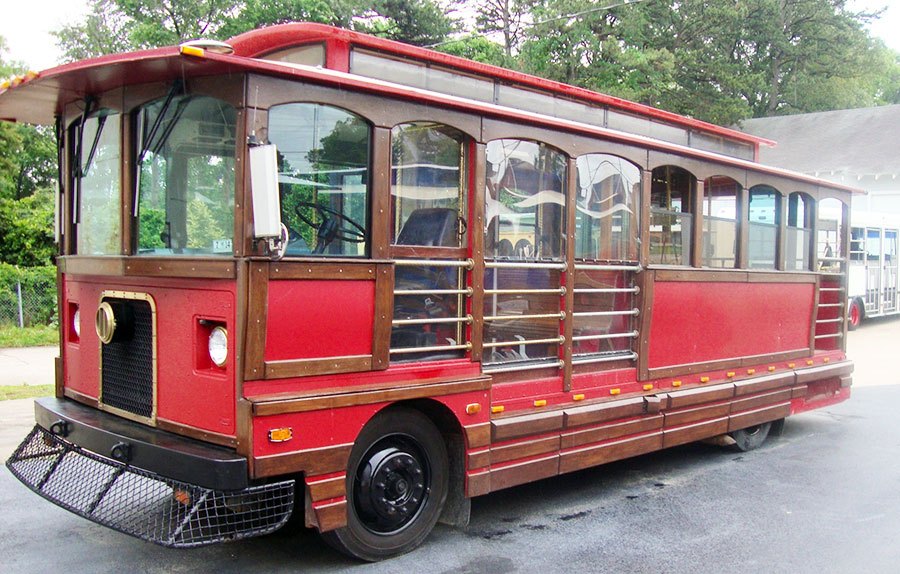 Chelsea Schneider, Municipal Innovations Specialist, Aim
Soon, a trolley will roll down the streets of Evansville, connecting riders to the artsy and distinctive neighborhoods that define the city's urban core.
Meet TED – the Trolley of Evansville Districts – a vision by community leaders to transport downtown visitors in a new and unique way.
"I support Trolley of Evansville because of its potential impact on tourism as well as everyday life," Evansville Mayor Lloyd Winnecke said. "I see TED as a way to increase connectivity between our entertainment and cultural districts, while at the same time providing another public transportation option for folks who may simply need a ride to work or to visit family and friends."
Funds were raised to purchase the first trolley through the state's crowdfunding tool, Patronicity. The hope is to add additional trolleys and expand the route over time. For now, the trolley will transport passengers between the Franklin Street, downtown and Haynie's Corner areas.
"Everyone really embraced the idea of having a more connected community," said Abby Elpers, marketing communications manager for Growth Alliance for Greater Evansville. "The reason we wanted it was to move people from cultural district to cultural district. We have three districts that are really up and coming right now."
However, the districts are about a 30-minute walk apart. That's where the trolley will step in and make transportation to the new restaurants, breweries and boutiques more enjoyable. The goal is to have the trolley on the road by early February ahead of Mardi Gras events.
"It's a new way to experience the city," Elpers said. "I think it will be used for all kinds of events and bringing people together in our community to celebrate what's new and support local businesses."