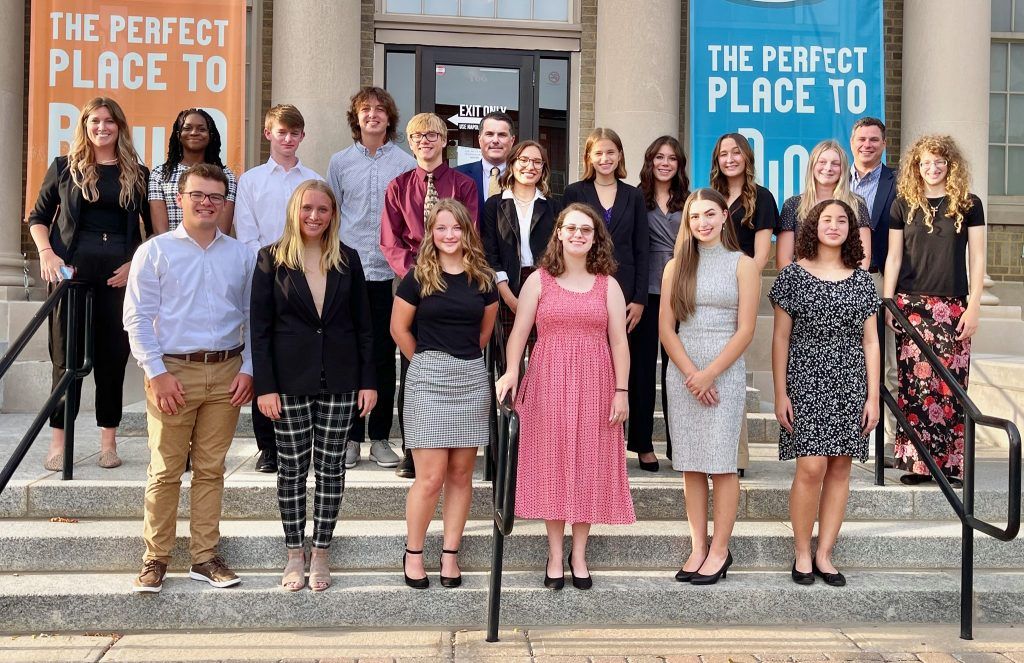 The City of Valparaiso has created a new Mayor's Youth Council, swearing in its first candidates during the City Council meeting on August 23, at Valparaiso City Hall. "We're excited to launch the Youth Council as an opportunity to introduce students to city government, develop leadership skills and encourage civic engagement," said Mayor Matt Murphy in introducing the new Council. "We look forward to learning from these students as well as sharing our expertise with them."
The Mayor's Youth Council was introduced with support from Valparaiso High School, inviting 11th graders to apply for the 18 spots on the Youth Council. The Council will meet monthly, learning from elected and appointed officials, participating in volunteer opportunities, and cultivating leadership skills, beginning with a Youth Retreat on Aug. 28.
"I'm very grateful for all the early opportunities I had to learn leadership skills. I would not be here today without the chances I had to see leaders in action and to get involved myself," said Murphy before swearing in the Youth Council.
To learn more about the Mayor's Youth Council, visit the Mayor's page.