Indiana League of Municipal Clerks and Treasurers
ILMCT Annual Conference & State Board of Accounts School
The ILMCT Annual Conference & State Board of Accounts School is held in June every year. League business takes place during the Opening and Closing Business Sessions. Hear vital information from a number of state agencies, including the State Board of Accounts. A day is dedicated to educational classes the offer MMC and CMC credit. 
ILMCT Institute & Academy
Traditionally held in Muncie, the Annual ILMCT Institute & Academy is a weeklong event where attendees spend the week diving into topics focused specifically on the role of the municipal clerk and clerk-treasurer. Attend an abundant lineup of classes for both the novice and advanced municipal official, targeting the subjects necessary for you to grow in your profession. Network with your colleagues and learn from their experiences, while gathering the tools you need to be a powerful part of your local government team.
ILMCT District Meetings & Education Days
Now offered virtually, the ILMCT District Meeting and Education Days take place over several days and include education days and a district meeting, considered a State Board of Accounts called meeting. CMC and MMC credits will be offered. Please be sure to review the agenda contained below for specific dates and times for each workshop.
Institute & Academy Classes
Institute and Academy classes are offered throughout the year at ILMCT events. What is the difference between the Institute & Academy?
Certified Municipal Clerk (CMC) / Institute 
The CMC program is designed to enhance the job performance of the clerk, clerk-treasurer, controller, and deputy clerk. To earn the CMC designation, attendance in an extensive education program is required. Institute classes are designed to equip attendees with the basic skills needed to perform the duties of their office, based on the International Institute of Municipal Clerks (IIMC) core curriculum. These classes are also designed for those pursuing their Indiana Accredited Municipal Clerk (IAMC) designation through ILMCT.
Master Municipal Clerk (MMC)/Academy
The MMC program is an advanced continuing education program that prepares participants to perform complex municipal duties. The program has an extensive and rigorous educational component and a professional and social contribution component. The MMC applicant must demonstrate that they have actively pursued education and professional activities. Academy classes are deemed appropriate for those working towards their MMC designation. More information on the IIMC programs can be found at www.iimc.com.
Additionally, both Institute and Academy classes can be used toward the Certified Public Finance Administrator (CPFA) designation offered
through the Association of Public Treasurers of the United States and Canada. More information can be found at www.aptusc.org.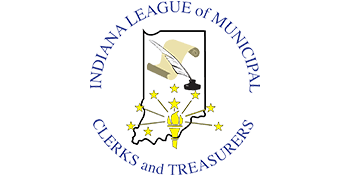 Contact us
Lesley Mosier
Chief Administrative & Development Officer
[email protected]
317-237-6200 x 223