Indiana League of Municipal Clerks and Treasurers
About ILMCT
The purpose of the Indiana League of Municipal Clerks and Treasurers is to promote the best methods conducting the affairs of their elected offices, to offer educational information for the growth and advancement of Clerks and Clerk-Treasurers, and to work with the State Legislature in enacting laws for the betterment of state and local government.
National & International Resources
State Board of Accounts (SBOA): SBOA is dedicated to providing the citizens of the State of Indiana with confidence in the integrity and financial accountability of state and local government.
International Institute of Municipal Clerks (IIMC): Founded in 1947, IIMC has 75 years of experience improving the professionalism of Municipal Clerks. IIMC has more than 15,000 members representing towns, small municipalities and large urban jurisdictions of more than several million people.
Association of Public Treasurers of the United States and Canada (APTUSA): The Association's mission is to provide quality treasury management education and training, professional certification, peer interaction, and professional connection opportunities for public treasury and financial officials.
National League of Cities (NLC): NLC is an organization comprised of city, town and village leaders that are focused on improving the quality of life for their current and future constituents. The mission is to relentlessly advocate for, and protect the interests of, cities, towns and villages by influencing federal policy, strengthening local leadership and driving innovative solutions.
Database of Municipal Code: Look up municipal code from across the country.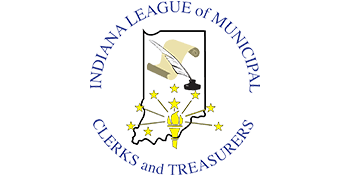 Contact us
Lesley Mosier
Chief Administrative & Development Officer
[email protected]
317-237-6200 x 223