RT
@hbgmayor
: Honored to attend Governor Holcomb's State of the State addresseZ
See the latest news and information in The Terminal
2018 Statehouse Report
In the business of a legislative session it's hard to monitor the status of each bill that comes across your desk.  The Aim Statehouse Report will give you an accurate picture of the latest enrolled acts impacting Indiana's municipalities.  Take a look and let us know if you have questions or concerns about how these new laws could impact a municipality in your district!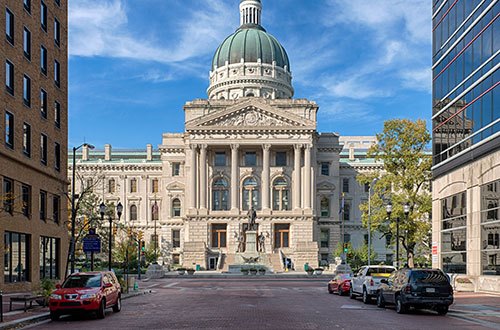 Explore what we believe, and why it matters
We're taking a longer term, more strategic approach to our legislative efforts than we historically have; this will enable us to
collaborate more with you
. Together, we can tackle major initiatives.
Aim Legislative Dinner
Gathering together each year with legislators to communicate about the great things happening in cities and towns is a must. As Aim, we're still going to continue the tradition of convening together during the legislative session. Only this year we're going to forego the speed of an in-and-out reception and
sit down for dinner
 so we can have a more meaningful time together.