Aim Ideas Summit Exhibit Hall
Exhibit Hall Booth Registration
The Aim Ideas Summit will be held October 10-12, 2017 in Evansville. The show will take place in the Exhibit Hall on October 10-11. The Exhibit Hall is located on the 1st floor of Old National Events Plaza.  
Online booth registration will open at 10:00 a.m. (Eastern) on Tuesday, June 20. If you would like to reserve a booth at the Ideas Summit, please reserve your booth on or after this date. Booth space is available on a first-come, first served basis until the show sells out.  Conference sponsorships and program ads are also available.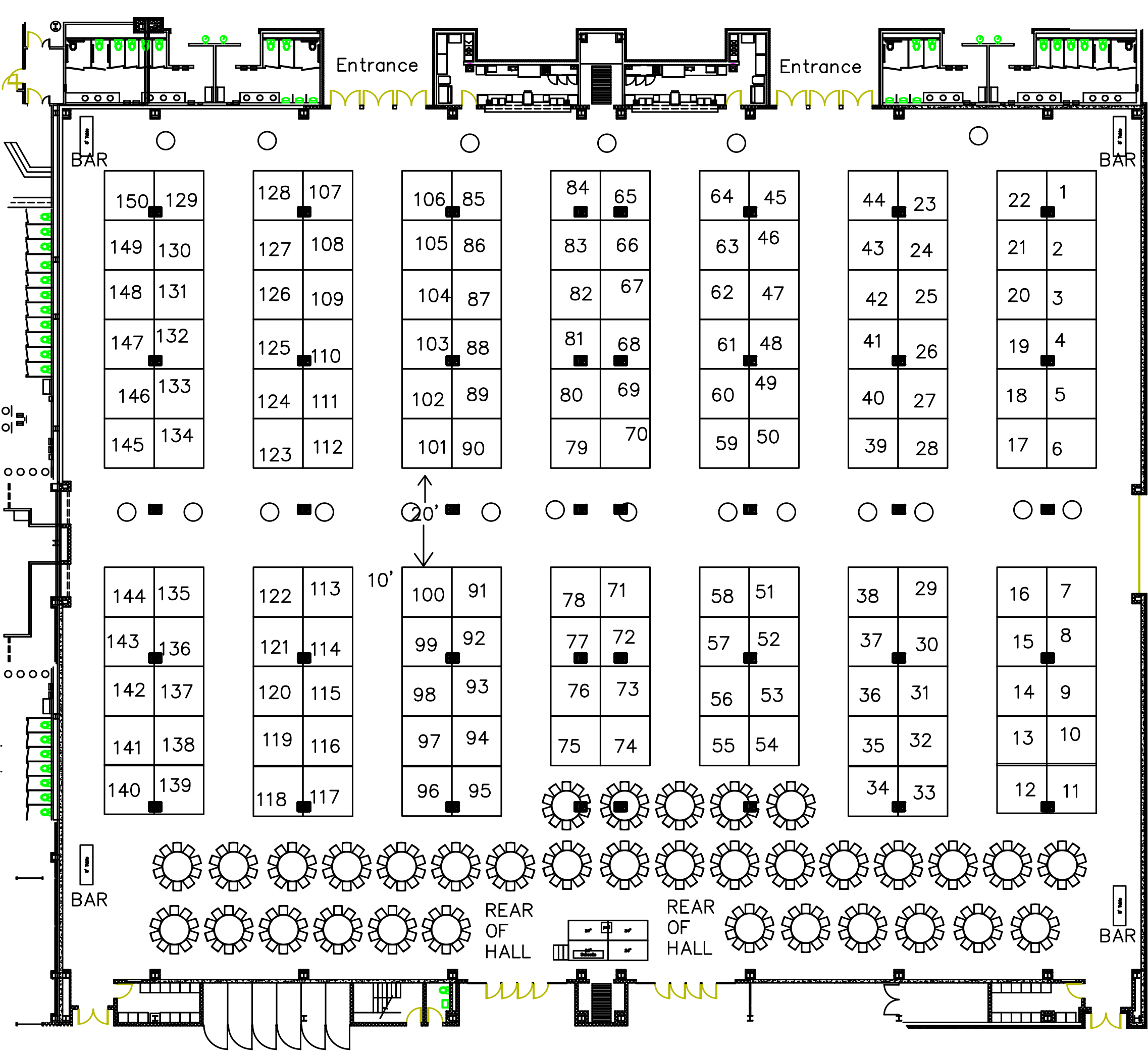 Your booth fee includes the 8X10 space, 8′ table, two chairs, trash can, and a booth ID sign.  Important: All exhibit booth personnel must register for the full conference at the discounted exhibitor rate of $250. Additional fees apply after September 18, 2017.
Aim Libs – The latest way to increase your booth traffic!
This year's exhibit hall will feature Aim Libs. This interactive game will have attendees networking with participating vendors while collecting words to fill in their Aim Libs.  Completed game cards can be returned for a chance to win fantastic prizes. Make sure you sign up your booth to participate in Aim Libs when reserving your booth.
Exhibitor Order Forms
Click here to download the 2017 Exhibitor Kit with further details and instructions.
View Exhibitor Listing
Click here to view a list of exhibitors who have reserved a booth for the 2017 Aim Ideas Summit.
How to Reserve a Booth
Note: The fastest way to start the booth reservation process is to log in to the Aim website. To register, follow these steps:
Click on the red "Reserve a Booth" button.
If you are logged in, your "Company" and "Name" will automatically populate. If you are not logged in, you will need to search and select your company and the name of the key contact reserving the booth.
Select the booth you would like to reserve by clicking on the booth in the diagram.  (Blue booths are available, red booths are already reserved).
Wait for the booth you have selected to turn "green."  You may reserve more than one booth.
Once you have selected your desired booth(s), check the appropriate boxes at the bottom of the screen to continue. (For example: Have you read the Terms and Agreement?  You must check the Terms and Agreement box to proceed to checkout.)
Click the Submit button, which will take you to the Payment Screen.
Pricing and Details
Online booth reservations will be available beginning June 20 at 10:00 a.m. (Eastern). Reservations will take place in real time for first-come, first-served service.
Booth fee is $650 for members and $1,000 for non-members. The fee includes 8x10 booth, pipe and drape, one 8-ft. table, two chairs and one wastebasket.  Exhibit hall is carpeted.
More Ideas Summit Information
Important Dates
June 20
Online Booth Registration Begins
at 10:00 a.m. EST
August 11
Deadline for Sponsorship Agreements and Program Ads
September 18
Conference Registration Deadline
Hotel Reservation Cut-off Date
October 10 – 12
Aim Idea Summit in Evansville, IN
October 10
10:00 a.m. – 6:00 p.m.
Conference Registration

10:00 a.m. – 4:00 p.m.
Exhibitor Move-in

5:15 p.m. – 7:15 p.m.
Welcome Reception in Exhibit Hall

October 11
8:00 a.m. – 5:00 p.m.
Conference Registration

8:00 a.m. – 10:00 a.m.
Continental Breakfast in Exhibit Hall

8:00 a.m. – 11:15 a.m.
Exhibit Hall Open

11:15 a.m.
Grand Prize Drawing & Exhibit Hall Closes

11:15 a.m. – 4:00 p.m.
Exhibitor Move-out

Contact Us
Anne Trobaugh
Corporate Relations Director
[email protected]
317-237-6200 x 239