Aim Ideas Summit Highlights
Keynote Speaker
Wednesday, October 11, 11:30 a.m. – 1:45 p.m.
Sponsored by Bingham Greenebaum Doll LLP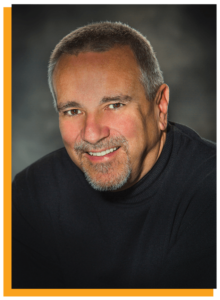 Jim Hunt speaks, trains, and writes on leadership development in local government and assisting communities in maximizing their potential. He is the founder of Amazing Cities, an organization dedicated to creating excellence in municipal government. He also serves as an advisor to the National League of Cities, Service Line Warranty Program administered by HomeServe USA and visits dozens of cities each year on behalf of the program. Jim is also co-creator of The Reinvent Project, a initiative to assist veterans and others adjust to reentering the workforce.
Jim served in elected local office for over 27 years and has played a prominent role on a state, national, and international level in advancing the cause of effective local governance. In 2006, American City and County Magazine named Jim as "Municipal Leader of the Year". He was inducted into the West Virginia Municipal League, "Hall of Fame" and serves as Ambassador Emeritus to the Chief of the U.S. Army Reserve.
Jim has presented throughout the world on the topics of leadership, community revitalization, and inclusiveness. He was a featured speaker at the Connecting Communities Conference in Caux, Switzerland in 2001 and traveled to the Peoples Republic of China in 2002 as part of a U.S. State Department mission. In 2005, he was a RUPRI Fellow in Brussels, Belgium. During his tenure as President of the National League of Cities, the oldest and largest organization representing municipal governments, Jim traveled throughout the United States speaking to over 25,000 local municipal officials on excellence in local government.
Jim writes on issues important to local government and has just released his new book, "The Amazing City-7 Steps to Building an Amazing City" and is the Co-Author of "Bottom Line Green-How America's Cities are Saving the Planet (And Money Too!)"
Jim is also well known for creating the Partnership for Inclusive Communities, a national effort to create an inclusive approach to government. The partnership was featured in a front page article in USA Today and has grown to include over 161 cities representing over 20 million citizens.
Jim has appeared on C-Span, NPR and is regularly quoted in national media outlets on issues concerning local government. He has also been a contributor to National Public Radio's "All Things Considered" program.
Host City Event
Wednesday, October 11, 6:30 p.m.
On Wednesday evening join the City of Evansville for two great events. First, immediately following the Presidents' Reception until 8:00 p.m., step outside of the Old National Events Plaza on Martin Luther King Jr. Boulevard and enjoy a taste of Evansville's finest food trucks and live music, courtesy of the city and several great sponsors! Next, head on over to the Tropicana for an evening of networking and entertainment in the Pavilion from 8:00 p.m. – 10:00 p.m. Mayor Winnecke and his team have worked hard to ensure all Ideas Summit participants see and taste what Evansville has to offer! Be sure to take advantage of these two great opportunities!